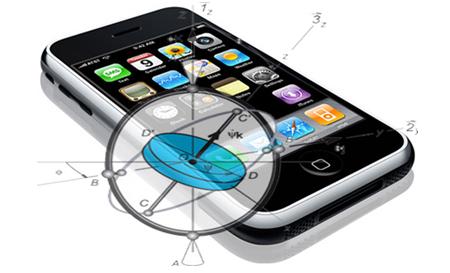 As we all know, two days ago Steve Jobs officially presented the new iPhone 4 to the world onstage during his keynote at WWDC. The response to the new hardware has been overwhelmingly positive, and I for one can't wait to get my hands on one when it's released in Australia in July!
When it comes to new features, let's talk highlights:
A front-facing camera
New 5MP rear camera with a flash that is also capable of recording 720P HD video at 30fps
"Retina" Display – a brighter display at a resolution of 326dpi, a leader in it's class.
Gyroscope
The new hardware feature I really wanted to focus on is the gyroscope. Everyone knows that the Accelerometer revolutionised handheld gaming on the original iPhone, but the Gyroscope has the potential to take things to the next level.
What is a Gyroscope? To answer, let's defer to the definition on Wikipedia:
"A gyroscope is a device for measuring or maintaining orientation, based on the principles of conservation of angular momentum. A mechanical gyroscope is essentially a spinning wheel or disk whose axle is free to take any orientation"
When you combine this with the existing iPhone Accelerometer, what you are left with is essentially a 6-axis controller capable of reading the pitch, yaw, left, right, up, and down movements of the device, along with establishing how quickly those movements are. In the demonstration Jobs also showed how the Gyroscope could also combine with the in-built compass to orient with gravity. Exciting stuff!
This will give the iPhone 4 a massive advantage over it's handheld competition like the PSP and Nintendo DS, devices that having nothing like this. If anything, the addition of the Gyroscope puts the iPhone into a class more related to the Nintendo Wii with Motion Plus, or perhaps a PS3 Six-Axis controller.
During the keynote Jobs demonstrated the difference between Accelerometer and Gyroscope by showcasing a simple, Jenga-like game. CNET were there and recorded the demonstration, check it out below!
So guys, what sort of games do you see in the future of the iPhone? Nintendo have a new device supposedly coming out (i.e. not officially presented yet) that has elements of this technology, so how do you see this affecting the other handheld gaming devices?