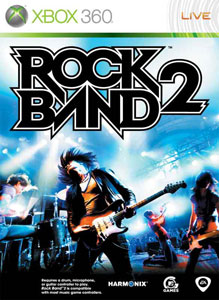 Supposedly we have all been demanding Miley Cyrus songs in Rock Band. Have we really?
Well Harmonix was proud to announce 5 new songs from Hannah Montana will be available to play on June 22nd.
Have we really been requesting these? Man I must be out of it, but I'll leave you with some words from Miley Cyrus herself.
"I'm excited fans will be able to download and play five of my songs in Rock Band," said Miley Cyrus. "I love that people can rock out with me and play my new song 'Can't Be Tamed' on the same day my album comes out!"
Miley Cyrus Tracks – 160 Microsoft points each
Miley Cyrus – "7 Things" (Also compatible LEGO Rock Band)
Miley Cyrus – "Can't Be Tamed"
Miley Cyrus – "Fly On the Wall" (Also compatible with LEGO Rock Band)
Miley Cyrus – "See You Again" (Also compatible with LEGO Rock Band)
Miley Cyrus – "Start All Over" (Also compatible with LEGO Rock Band)