TWO GREAT BARGAINS FROM FISHPOND GRAB THEM BEFORE PRE-ORDER STOCKS RUN OUT !!
StarCraft II continues the epic saga of the Protoss, Terran, and Zerg. These three distinct and powerful races will clash once again in the fast-paced real-time strategy sequel to the legendary original, StarCraft. Legions of veteran, upgraded, and brand-new unit types will do battle across the galaxy, as each faction struggles for survival.
Featuring a unique single-player campaign that picks up where StarCraft: Brood War left off, StarCraft II will present a cast of new heroes and familiar faces in an edgy sci-fi story filled with adventure and intrigue. In addition, Blizzard will again offer unparalleled online play through Battle.net, the company's world-renowned gaming service, with several enhancements and new features to make StarCraft II the ultimate competitive real-time strategy game.
STARCRAFT 2 : WINGS OF LIBERTY : PC – $79.99
–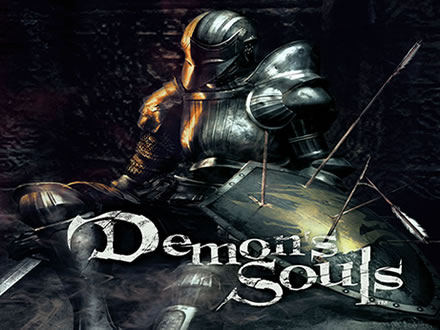 Beautiful, compelling, and at times unforgiving, Demons Souls is the hardcore RPG experience PS3 owners have been waiting for since the platforms launch. Revolutionary online features define your adventure like never before, presenting seamless interconnectivity that serves in every instance to enhance the single-player game. Unprecedented in its depth and subtlety, peerless in its relentlessly challenging gameplay, Demons Souls is the ultimate action RPG.
DEMON SOULS PHANTOM EDITION- PS3 – $69.99
–
Grab these before the pre-orders run out .. these deals are FANTASTIC !! ..  Also check out the rest of the Fishpond's June Deals HERE