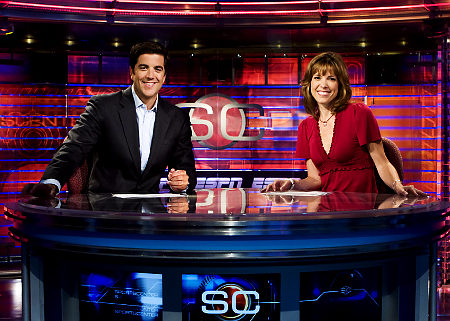 E3 for ESPN? Seems a bit of a mix there but here is some good news. If you happen to be an Xbox Live gold member, you will be able to have ESPN for free on your Xbox 360. There will be 3500 on demand programs available at any time of all major sports that ESPN usually covers.
The demo that was shown on at E3 was completely controllable by voice with the Kinect that they had hooked up the the 360, which was neat due to the fact you can pause, rewind, fast forward, etc all by voice. There will also be various bits of trivia included with ESPN Live and statistics of what is happening in the sports world.
Sounds like a good deal and something quite a few people will take advantage of. Facebook and the rest are good, but ESPN has a large following and people always enjoy sports. So if your a Gold Member then your all set for ESPN action.