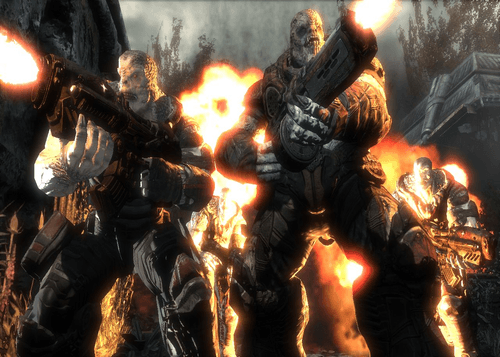 Rod Ferguson, Executive Producer on the Gears of War franchise, has recently announced that Gears of War 2 will be running a 6 times EXP week. All Next week you will be able to get a whole bunch of gears experience!
According to his tweet: "It's official, we're going with 6x XP for the week of E3. So that's 3 times the current double XP,"
The triple-double XP week starts this coming Monday June 14th at 9am EDT (2pm GMT) and will run all the way through till 9am EDT (2pm GMT again) on June 21st.
So guess what the people who can't go to E3 will be doing? You got that right!