Xbox Games on Deman new comers, please welcome to the family MOH Airborne and Soulcalibur IV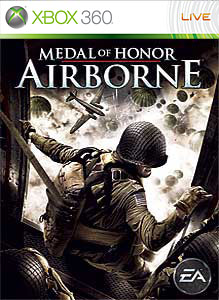 Content: MOH Airborne 
 
Details: Take to the skies in Medal of Honor Airborne, where your choices will turn the tide of WWII. Starting with your jump from a C-47, every choice you make can seal your fate. In the air, control your parachute to select the landing spot that brings you the greatest strategic advantage. On the ground, explore the open, vertical environment for positions that will provide you a tactical edge against your enemies. Then, head onto Xbox LIVE for furious multiplayer battles in three different modes, including all-new Airborne modes! You decide where to drop, you decide how to fight. It's a different war every time.
Purchase MOH Airborne and add it to your Xbox 360 download queue
Content: Soulcalibur IV 
Details: The renowned "Soulcalibur" series has now arrived on the Xbox 360 video game and entertainment system. The 3D weapon based battle is now online. The last chapter in the battle between the spirit sword Soul Calibur and the cursed sword Soul Edge begins. Beautifully rendered high-definition graphics raise the bar in visual quality for the franchise. Unrivaled weapons-based action and the 8-way run feature provide for dramatic and intense battles. Fight players from around the world.
Purchase Soulcalibur IV  and add it to your Xbox 360 download queue
 –
Source : Majornelson