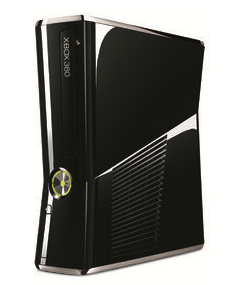 I have a little piece of advice for those of you who are reluctant to buy the new X-Box Slim, fearing that a new model might follow shortly: DON'T WORRY!
Microsoft has announced that the soon-to-be-released X-Box Slim and Kinect will be their main attractions for at least 5 years!
"I think 2010 will be a very big year for us, it is in many ways for us mid-lifecycle.
What you've seen is with this new sleek design and Kinect for Xbox 360 we've got at least another five years of this generation where we continue to offer great experiences for people.
We continue to attach more games than competitive platforms and we have the healthiest ecosystem with 25 million people connected through Xbox Live. So we are uniquely placed to continue to do really, really well in this business and enjoy ongoing momentum." said Chris Lewis, VP of the Interactive Entertainment Business for Microsoft EMEA.