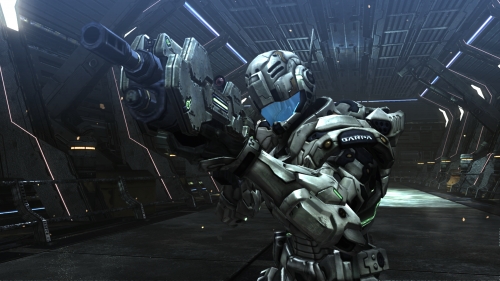 Shinji Mikami and his team over at Platinum games have been hard at work, and now is the time to peel back the curtain!
Check out the first Vanquish trailer to feature in-game footage:
Details :
Directed by Shinji Mikami, the creator of the Resident Evil series, VANQUISH is a sci-fi shooter that sees players take the role of Sam, a government agent kitted out with a futuristic battle suit. A versatile fighter with a huge arsenal of weaponry at his disposal, Sam also has an array of martial arts skills that he can use to take down his robot enemies.