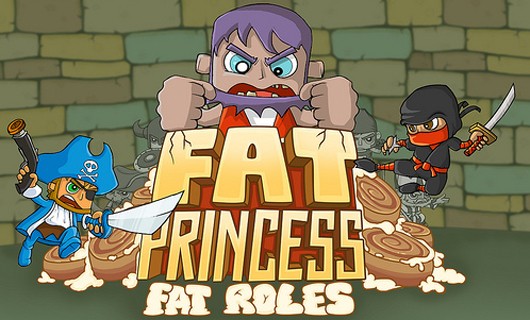 June 29th marks the release of the Fat Roles DLC for Fat Princess. The DLC will cost $4.99, includes the three classes (ninja, pirate, and giant) and four new maps. There is also a free update which will add 4 player co-op on the same console (WOOT!).
PlayStation+ users are also supposedly getting %20 discount on this DLC, but it isn't confirmed yet; so don't take my word for it.
Oh! And look, there is a shiny trailer for the DLC below. Check it out!