I have !! … and now I can live my dream as the 5th Wiggle in Sony Playstation's Singstar The Wiggles !!  It's out now and at all major retailers. 
SingStar The Wiggles brings families together, as parents and children sing along to their favourite songs.
The Wiggles have become a worldwide phenomenon over their career, selling over 23 million DVDs and 7 million CDs worldwide.
Now, with their first ever full computer game release, thousands of young fans of The Wiggles can experience the interactive and rewarding experience of singing along to their favourite tunes.
Anthony Field, Jeff Fatt, Sam Moran, Murray Cook, together with children's favourites Dorothy the Dinosaur and Captain Feathersword are featured in the computer game debut, that lead children and families through their classic songs, such as 'Hot Potato' and 'Wake up Jeff!'.
It's not always about First Person Shooters !! sometimes you gotta take a step back sit back down with the little guy grab that mic and sing along and be happy !! 🙂
For more information click on the image below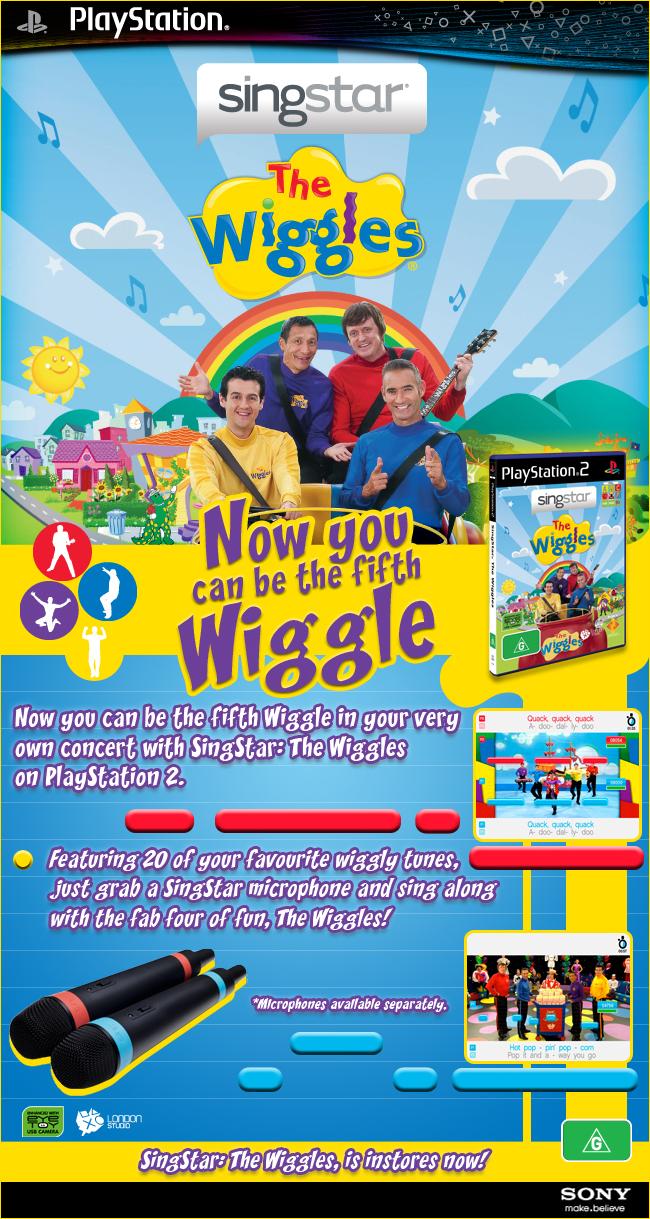 Who's gonna pick this one up for their kids ?  If you do let us know what you think of it !!