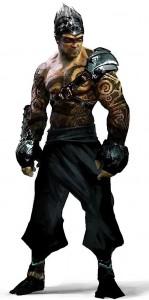 So you want to pre-order Namco Bandai's action packed Enslaved when it comes out October 12th? Well it is always good to know which retailer is offering something that will fit your fancy as the days grow closer and the money starts to burn a hole in your pocket.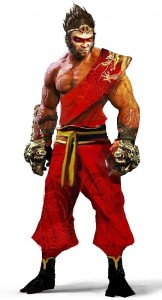 First off we have Amazon offering the OST (Original Sound Track) of Enslaved with any pre-order purchase. This will include songs by Nitin Sawhney who created the game's captivating background music. Plus if you are to pre-order from Target you will be on the reciving end of a 40 page comic book created by Marvel Comics. This comic book will focus on the origins of Monkey and Trip that you will be unable to see anywhere in the game itself.
Though what if you want to receive some in-game rewards instead of physical ones? In this case you have the oppurtunity to pre-order from a few retailers and receive some special outfits for Monkey and Trip. If you happen to pre-order from EB Games Canada or from Gamestop you will be getting the Ninja Monkey outfit which will provide stun and plasma blast staff ammo in an unlimited supply.
Though if you were to pre-order from Walmart, you would instead receive the Classic Monkey outfit. This outfit will be providing double melee damage as well as pay homage to the game's basis Journey to the West.

Though if you would rather change Trip's outfit instead of Monkey's, then you would be more willing to take your money to Best Buy; as they are providing an outfit called the Sexy Robot Trip, which combines Trips technological abilities and her feminine wiles; while also improving the stun ability of her and Monkey together.
As one may expect these various bonuses will provide a nice boost to Monkey and Trip as they attempt to survive in post-apocalyptic America. Especially considering that Trip has enslaved Monkey to her, meaning that if she is to die, he will die. Now forced to work with Trip, Monkey must try to survive the grueling landscape under constant threat of death and the knowledge that he is under Trip's every command. Not too sure about the rest of you, but Trip's outfit may be the most beneficial as the stunning element should greatly assist in survival, though unlimited ammo from the Ninja Monkey outfit would also be nice. Which would you prefer?