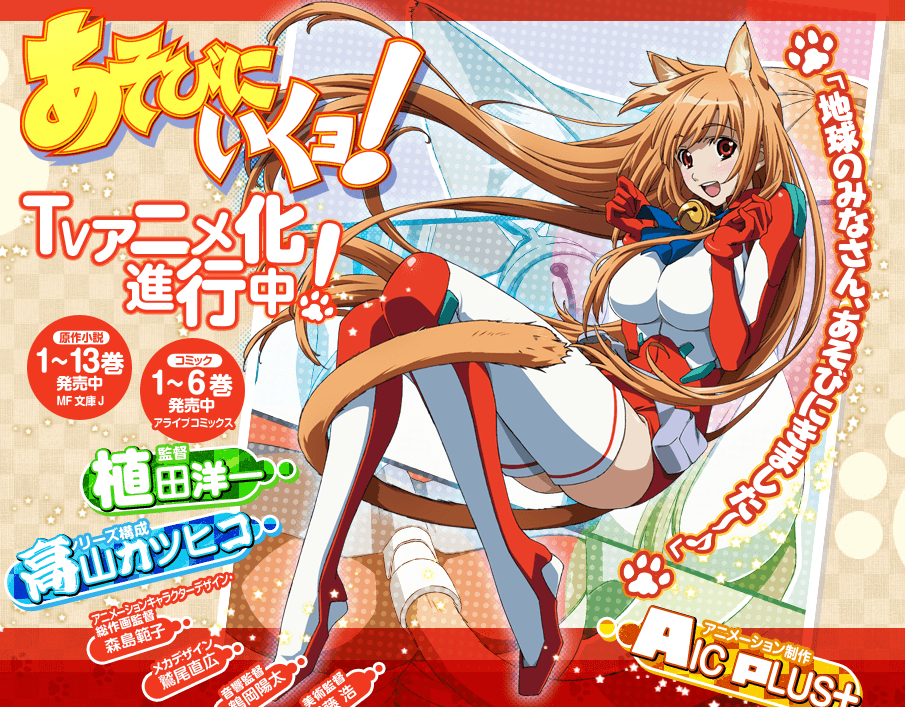 AIC Plus is bringing together yet another Anime for those of us who enjoy anthropomorphic characters, such as those with cat ears. In Asobi ni Iku yo! we see the story of Kio Kakazu, a boy who just has entered high school. He meets a mysterious girl who happens to have cat ears, and also happens to be an alien named Elice. She is a member of an alien race of cat people known as the Kya-thia, which leaves signs that there will also be other types of aliens showing up somewhere down the line.
This Anime has the early feelings of what Urusei Yatsura about it, as it contains an alien woman showing up at a high schooler's home and living there. Then more aliens start to show up and trouble ensues. Expect to see a large amount of humor here, but also a decent amount of drama as if my prediction is correct, everyone will end up falling in love with Kakazu. In the preview below we see the alien woman, what appears to be a child hood friend, and a few other girls who may make up what is looking to be the sci-fi harem of the summer. Though the top harem type will still likely rest with Sekirei Second Engagement.
Recommendation: Well anyone who has been following my posts throughout has noticed that catgirls are a favorite of mine, and I highly recommend this show. Plus this seems to be the only harem style anime with sci-fi elements this season so if you are a fan of sci-fi then this is right down your ally. Though again from what I have seen it does have a bit of a revealing nature.