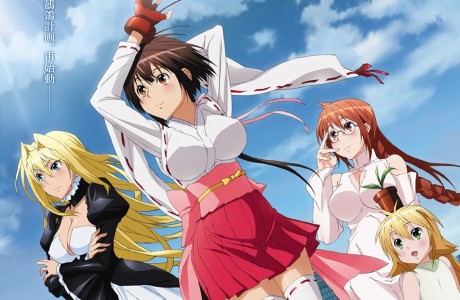 In Japan a strange group of 108 different women and men (mostly women) have shown up with strange powers. They call themselves Sekirei, and are searching for Ashikabi to realize their true potential. This was the premise of the first season of Sekirei and after watching it myself I loved it. These women all have terrifyingly powerful techniques and powers ranging from control over water, super strength, advanced technology, and even the ability to drain life itself.
The organization called M.B.I. has let loose the Sekirei in the form of a game called the Sekirei Project, however enter Minato. A very calm and compassionate man who slowly started gathering Sekirei without even intending to. With six Sekirei vying for his constant attention and his love, prepare for quite a lot of comedic outcomes. The fighting scenes are very intense and well planned out in the first season. However as a warning, the Sekirei quite often have their clothing torn during battle, and though nudity never occurs it is hinted at.

The storyline of this second season will pick up from the last season, so if you wish to be completely in the loop for Pure Engagement, I would also highly recommend the first season as well. Expect to see Sekirei ~Pure Engagement~ airing July 4th on Tokyo MX.
Recommendation: Highly Recommended for those who enjoy Harem style Anime. Though of course if you have seen the first season, you will definitely be coming back for the second season like I am.