Earlier today during an investors briefing in Japan, Nintendo CEO Satoru Iwata announced Wii Party, the follow up title to Wii Sports, Wii Play and Wii Music.
An English transcript of the briefing was made available online.
"Nintendo has not launched a marquee party game since Mario Party 8, launched in summer 2007. However, since Wii is usually being played by several people at once and the global sales of Mario Party have reached 7.6 million units, a party title has great potential. [Wii Party] is one of the titles which, we hope, will play an important role for this fiscal year."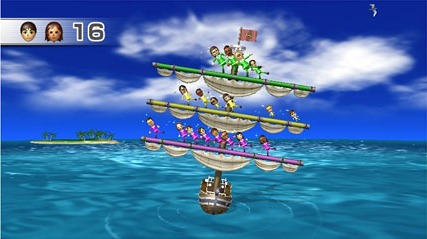 As the name implies, this will be a party game which will allow players to use their Mii (fact of the day: Over 160 million Miis have been created throughout the world, according to Iwata) and will include "marquee" (as Nintendo called it) games such as bingo, roulette and dice, which will be playable with up to four players.
There also appears to be multiple party modes. For example, "Living Party" will consist of games that are playable with two or more players and "Pair Party" games will be available for two players only.
There was no mention of online capabilities. The title should release sometime this year.
Soccer moms, REJOICE! I kid, I kid… but you know this title will make serious bank.