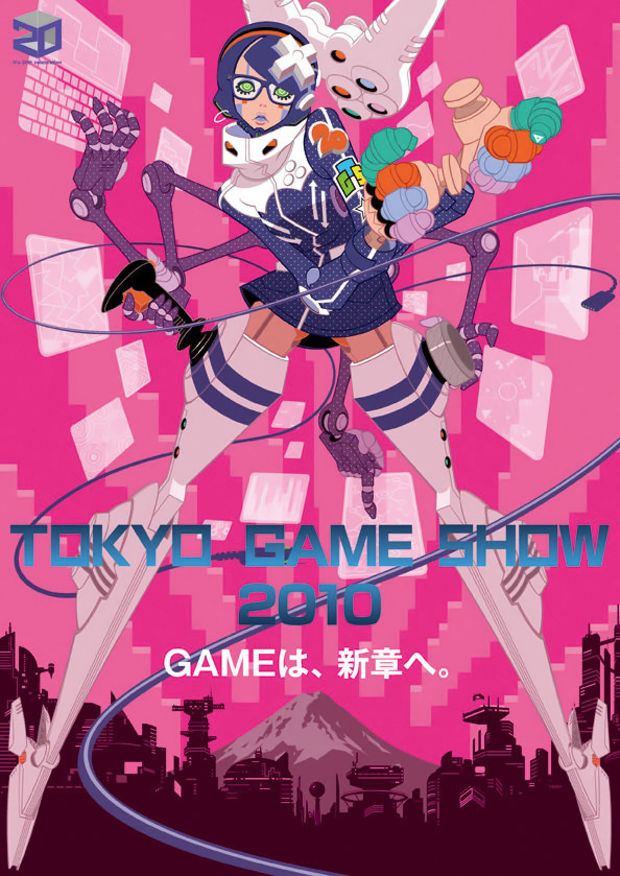 Last year the Tokyo Game Show's advertisement and logo was just a simple catchphrase. "Game, it's so energetic!" It was very colorful and that was about it. There was no real mascot and was pretty lame in my opinion. This year though they have done a complete 180. Above you can see their new mascot and advertisement. She's what looks like a console-tan but is a mixture of all the various game consoles and peripherals. Also their new catchphrase is "GAME, to the next chapter!" Still a bit odd but at least they have accompanied the gaming android girl to make the advert interesting.
The artist is Ippei Gyoubo and has designed this console/peripheral-tan girl for the show. The Tokyo Game Show will be taking place between September 16th and September 19th.
What type of peripherals do you see on her? Anyone notice anything console specific?