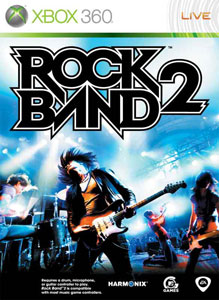 Spoon feed yourself these songs by Spoon next week on Rock Band 2. Ever wonder which spoon there spoon actually meant? Did they intend the spoon spoon or the other spoon? I eat cereal with spoons. Yes, I eat a bowl of cereal with multiple spoons at the same time. Oh yeah, and one POD track.
Spoon Tracks – 560 Microsoft Points (160 Microsoft points each)
Spoon – "Trouble Comes Running"
Spoon – "Don't You Evah"
Spoon – "I Turn My Camera On"
Spoon – "Got Nuffin"
P.O.D. Single Track – 160 Microsoft Points
Look out for them from June 1st on the Xbox Live Marketplace.