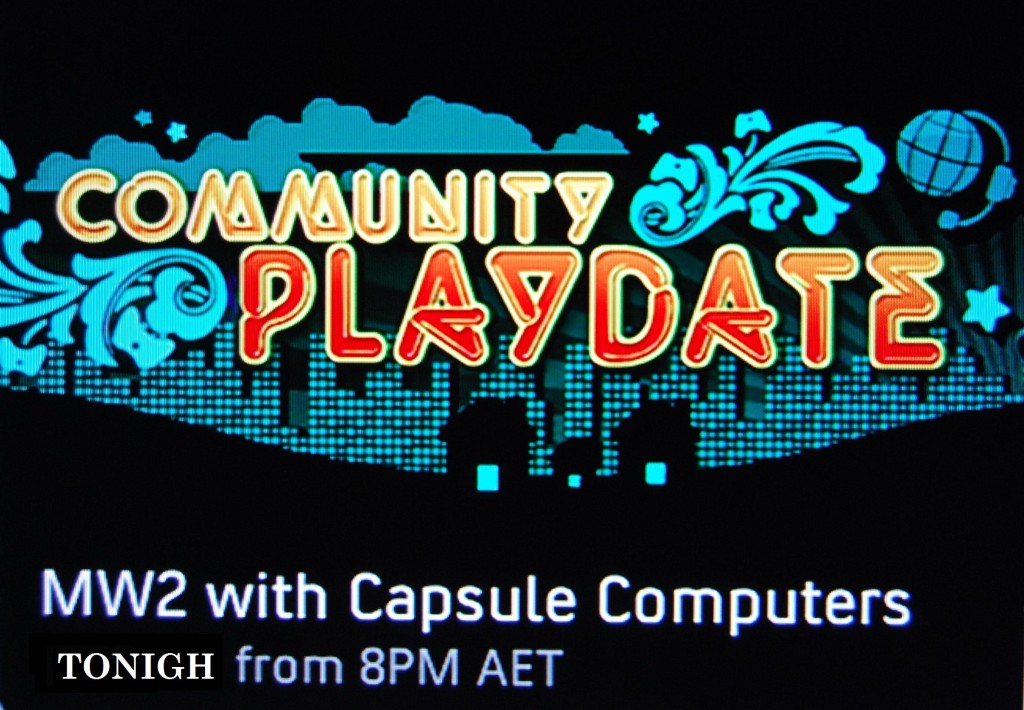 If you wanna know where we all are tonight.. Well we're all playing Modern Warfare 2 with the AUSTRALIAN/NEW ZEALAND Xbox 360 Community
If your in the neighbourhood login to Xbox Live, Whack in your Modern Warfare 2 disk in your XBOX 360.
Look up and send any of us a friends request and have a great time !!
MasterAbbott, Deathdude222, Kingroc69, xI ROCK Ix 
The Community Event will be running from NOW : 8pm AUS EST to 11 PM
GREAT PRIZES will be given away like XBOX LIVE RETAIL GAMES on the night.
(you must live in Australia/New Zealand to be eliable to win)
See you all online !!
STAY FROSTY & LETS GET TACTICAL !!
p.s. Don't Steal Kingroc69's care packages or there will be TROUBLE !! 😉