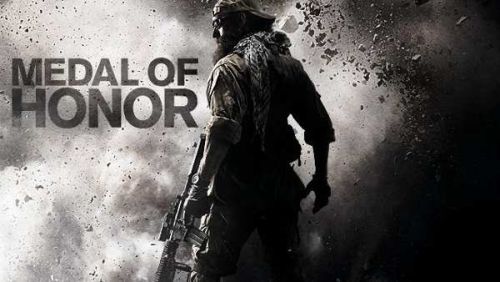 G'day Everyone.  MasterAbbott is back with a great interview.  This time we sat down with Greg Goodrich, Executive Producer behind the HIGHLY anticipated Medal Of Honor due out for release in September. 2010  Greg runs us through what Medal Of Honor is all about and what we can expect to see when it makes it's triumphant return.
Enjoy the interview :
Question 1 – Tell us a little the new team behind Medal Of Honor.  Where have they all come from? What past projects have they previously worked on?
We have a wide variety of individuals on the project from various backgrounds. It's quite a good mix actually. There are a few individuals who have been on every single Medal of Honor ever developed and there are people such as myself and Rich Farrelly (our Senior Creative Director) who are embarking on this franchise for the first time.
Question 2 – For people that don't know anything about, Medal Of Honor.  How would you describe the game to them? And how would you describe the game mechanics for the new Medal Of Honor.  Is it similar to previous versions?
Medal of Honor is a first person shooter franchise that has always been set during WWII. The core tenets of the franchise are authenticity, respect for the soldier, and honor for the soldier's story.  The new Medal of Honor leaves the WWII theatre for the first time in its 11-year history and enters the modern day setting of war-torn Afghanistan. Although the setting has changed, the core tenets remain the same. This game will feel very familiar to fans of the series.
Question 3 – What do you believe will make Medal Of Honor stand out compared to other games currently available in the same genre?
With this Medal of Honor we have set out to make a great, authentic game that players will love.  Our goal is to deliver at a quality level that places it amongst the greatest shooters of this generation. Beyond that, we believe the story is a well-crafted, balanced, non-repetitive, emotional ride through today's war with compelling characters that see the conflict in different ways.  The franchise has always been known to make honest, authentic and respectful games and we plan to continue that tradition with this newest edition.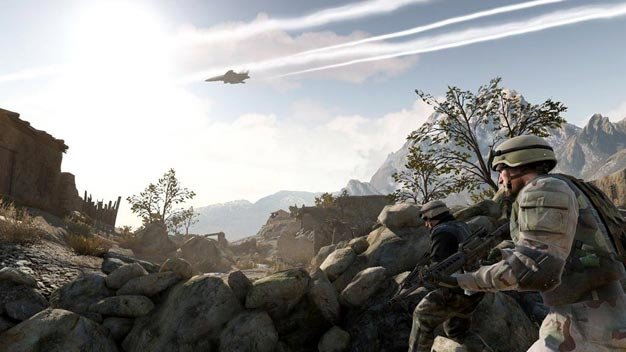 Question 4 -How long was the development cycle for Medal Of Honor.  Could you briefly explain the start to finish phases: storyboading, concept art etc?
Our development process has followed pretty standard timelines and methodologies for creating a game. However, for this Medal of Honor we decided to prescribe a very specific strategy for content creation. From the start, we chose to take broad brush strokes to get the game stood up as soon as possible. Meaning, we wanted to get the game playable from beginning to end without having to worry about how it looked. This allowed us to see what we had very early on. We were able to determine pretty quickly what was working and fix the things that were not. Now we are making it look great and squeezing as much polish into it as we possibly can before it ships.
Question 5 -What engine / technology is used in getting Medal Of Honor up and running on the Xbox 360 / PS3 how many developers / programmers were involved in creating Medal Of Honor on these two platforms.
The single player team in Los Angeles is using a heavily modified version of the Unreal3 Engine. As you may have seen in the footage used to create our trailers, we have really pushed it to do the things we needed it to do, especially in our environments. The version of Frostbite that DICE is using has also been modified to support the Medal of Honor multiplayer game. It is faster paced and the map design is tighter. And the design reflects realistic effects, local destruction and individual player skill.
Question 6 -Will there be any updates planned for Medal Of Honor? (extra missions, downloadable content) if so what can players expect to see and when could they expect to see it.
At this point we are not talking about DLC.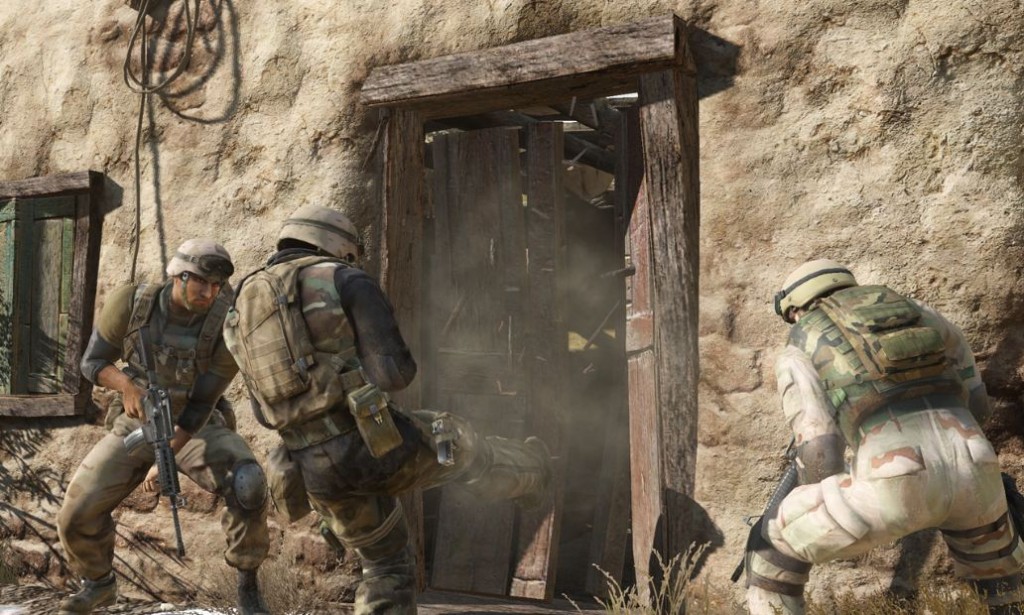 Question 7 – What were the development teams inspirations behind creating this new and improved version of Medal Of Honor, what other games have played a major role (past and present) in shaping and creating this amazing game.
We are making the game we've always wanted to make. And as always, we're inspired by the soldier's story. Medal of Honor is not about politics, procedures or operational planning, it's about the men and women on the ground fighting a common enemy and then coming home.
Question 8 – Trophies / Achievements are what drive a number of players to play games now-days .. How much effort was put into designing the Trophy / achievement system for Medal Of Honor?  What do you think is the hardest Achievement for players to obtain ? and what can you suggest in terms of tips for players to get it.
More details about trophies and achievements will come at a later date.
Question 9 – Finally.. What do you love most working in this newly assembled team?
The best thing about this team is that they are concentrating on the work and letting everything else take care of itself. They are extremely passionate, professional and care deeply about what they are doing. Here is an example: we have a full team meeting every Friday in the large theater on the first floor at EA Los Angeles. We normally use this meeting to go over the week's work and to show the software on the big screen for everyone to see. We usually get everyone there, but this past Friday was very different. We were all assembled as normal and decided to watch the recently released "Leave a Message" trailer. After it was done, I turned on the lights and for the first time realized how many people were actually in the room. I started to notice faces that I didn't quickly recognize. I knew the entire Medal of Honor team could easily fit into the room, yet people were standing in the aisles, sitting on the floors, assembled in cracked doorways and along the back wall. People from around the campus had decided to show up and take part. This team is extremely passionate about this product and their passion is infectious. And everyone who was in that theatre on that day saw that passion up on the big screen. It was truly inspiring.
Thanks for your time and allowing me to speak about Medal of Honor.
Greg Goodrich
–
Capsule Computers would like to thank Greg for taking the time from his busy scheduled to answer these questions about Medal Of Honor.  This is certainly one of the most highly anticipated titles of 2010.    We wish his team all the best of luck and we hope Medal Of Honor is a great success on upon its release.
If you haven't already done you can pre-order your copy now
Medal Of Honor – Playstation 3
Medal Of Honor – Xbox 360
Let us know what you thought of this interview.  Leave a comment below.