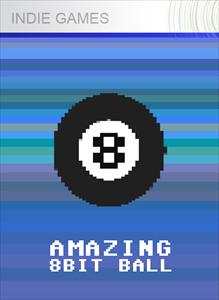 "Amazing 8bit Ball utilizes the processing power of your Xbox to think really hard about stuff you ask it."
Probably one for the more superstitious people out there, Amazing 8bit Ball, developed by yaystuff, is a virtual version of the classic magic 8 ball toy which you ask a question, give a shake, and then read the answer on that has been revealed on the back.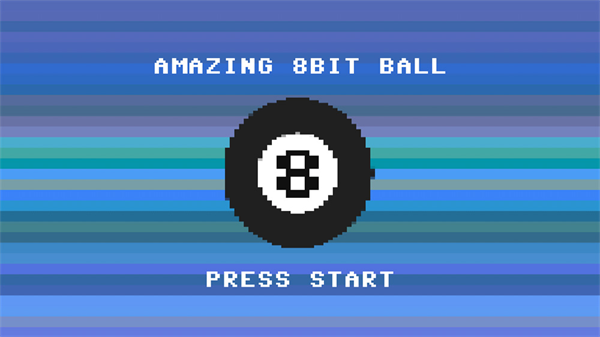 In this indie title, similarly to the real life version, simplicity is key. The download is miniscule and as a result, takes only seconds, meaning you can get straight into asking all the questions your heart desires. Simply say you question aloud, or think it in your head, and when you are ready press 'A' to flip the 'Amazing 8bit Ball', revealing your answer.
I can't help but get the feeling this game and others of a similar nature deserve their own section on the xbox live marketplace. Maybe something like 'xbox live apps', as this game certainly strikes me as more of an application rather than a game. It is still entertaining nonetheless, and you can ask it anything from deep, meaningful questions such as "Will I ever find true love?", to something a little more light- hearted like "Does my bum look big in this?" Disclaimer: The Amazing 8bit Ball, or anyone associated with it, cannot be held responsible for any consequences that come about from the result of you asking it: "Should I go to school/work tomorrow?"