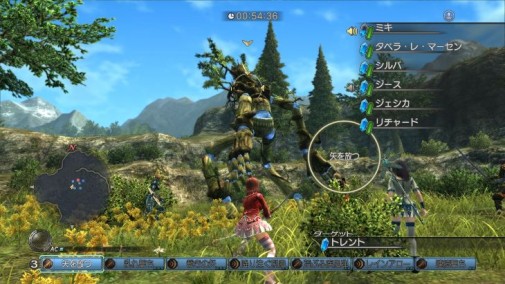 Good news for everyone who enjoyed playing the first White Knight Chronicles on their PS3s, you are being rewarded in the sequel for staying with the franchise and purchasing the second coming of the game. Sony has released a long list of everything that will or will not be transferable from White Knight Chronicles to White Knight Chronicles 2.
Avatar External Appearance

Carry over name, gender and body form.

Everyone starts from level 35 regardless of avatar.

Skills have been added and removed, so everything gets reset.

Your Georama level, Georama parts, scouted people and paid items can be used unchanged.

Carry over rank only. Guild points become 0. White Knight 2 has a change in how Guild Points are tallied. With each rank, your guild points are reset to 0. In part 1, the guild points were accumulated.

Carry over rank only. The synthesis recipes have been changed, so your recipe creation history is reset.

There's no upper limit

Everything carries over, including the equipment that you got via product code that was included with the game's EX edition. However, there are some ability adjustments.

Everything carries over, although some items may have ability adjustments. It should be noted that when you move your data over, all items are placed in storage, and if you cross the item count limit for storage, excess items will be destroyed.

Everything carries over.

No system data carries over.
Also it appears that you will be receiving additional bonuses in the form of equipment from Level-5. That is of course if you achieved certain conditions in the previous game. People who have reached a GR15 level shall receive what is roughly translated as a "Master Certificate", and anyone between GR 12-14 will instead get a "Skilled Certificate." Also if you had achieved any Platinum Trophy conditions from the previous game, your avatar will be gifted with a bit of platinum itself in the form of a Platinum Crown or Tiara depending on the sex of the avatar.
This is all a rough release and is completely translated from the Japanese website, so we have not yet seen much news about a Western release date, however since the first iteration was released in the West it seems quite safe the sequel will make the journey as well.
Translated and Sourced by (Andria Sang)