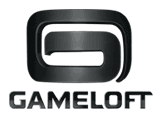 These new titles will be added to the 16 games already available
Gameloft is celebrating the launch of the iPad in France, Germany, Italy, Spain, the United Kingdom, Switzerland, Canada, Japan, and Australia with the release of seven new titles. Gameloft's new launch titles for the iPad in these countries are: Blokus, GT Racing: Motor Academy, Chess Classics, Brain Challenge, Gangstar : West Coast Hustle and Real Tennis. They will be available early June. 
"The iPad is the most user-friendly portable game platform available that will once again transform your experience with digital and downloadable games. We've supported the iPad since its launch in the U.S. in early April with titles that have garnered critical acclaim. We're eager to expand our selection of games for the launch of the iPad in these new territories," commented Michel Guillemot, president and founder of Gameloft.
Gameloft has established itself as one of the first major publishers on Apple's App Store with 65 iPhone games launched since July 2008 and 16 games available on the iPad. These six new titles will be added to the catalogue of games already available on the iPad, including bestsellers such as N.O.V.A. – Near Orbit Vanguard Alliance, Asphalt 5, Hero of Sparta, UNO™ and Iron Man 2.
Gameloft's Apps for iPad are available from the App Store at www.itunes.com/appstore/.
The games' prices will range from $5,99 to $12,99.