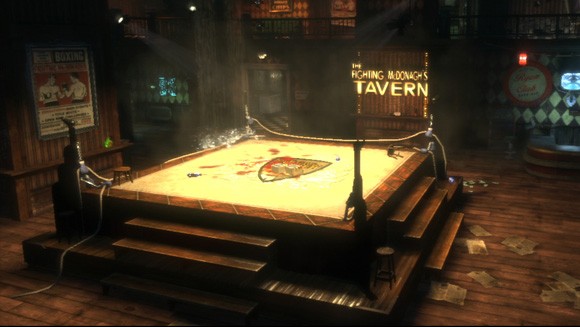 Today the previously announce DLC for Bioshock 2 has finally arrived. With a arrival of the DLC comes a game update that increases the total achievement points to 1150g,
The first bit of DLC is 2 new downloadable characters for 160MSP. Zigo and Blanche are the two preorder characters that were available for preordering the game from gamestop. Now they can be yours for about $2. Add to your Xbox 360 download queue
The second piece of DLC is free, and is entitled "kill 'em kindly. Supposedly you go around with golf clubs killing everyone. Sounds like fun and it's free, so get downloading. Nothing is better then free, well except getting paid for playing video games; but that only happens in fairy tales right? Download the Kill 'em Kindly add-on for free here.
The final bit of DLC is The Rapture Metro Pack which includes 6 new maps, a new Rebirth feature (basically prestige for when you hit level 50), new masks, new "trials" and 3 new achievements.
The achievements that are included are:
Aqua Incognita – 25
Play at least one non-private match on each downloadable content map.
Territorial – 25
Win a non-private match in each of the 6 new maps.
Reincarnation – 100
Use Rebirth to start again!