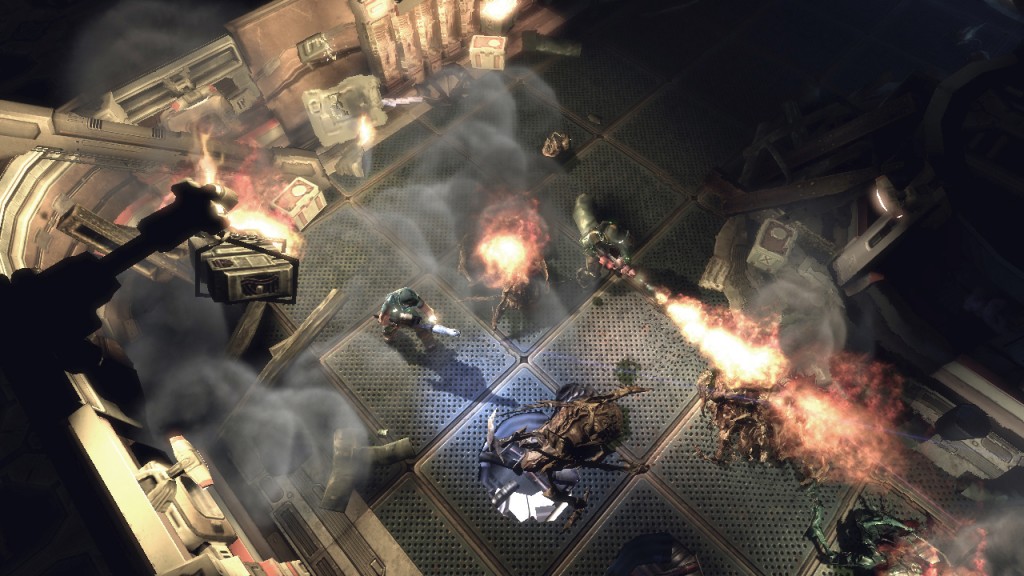 After releasing the remake of Amiga's classic Alien Breed for the Xbox 360 as Alien Breed Evolution, Team17 will now release the remake for the Playstation 3 and PC during summer 2010.
Alien Breed: Impact will be released digitally on the PSN (PS3) and Steam (PC). This version is a heavily expanded edition of the XBLA arcade hit "Alien Breed: Evolution", with suggestions from the community being translated into brand new features by the Team17 developers.
Alien Breed: Impact is now tougher and requires more individual exploration than its predecessor. It features expanded customisability, with upgrades available for weapons that can be purchased using cash looted from corpses and lockers. If that isn't enough to whet your appetite, there are enhancements to the co-operative gameplay experience for you and a shooting buddy, not to mention the "Prologue" campaign, which takes players through an updated and expanded introduction to the world of Alien Breed. Alien Breed: Impact is a testament to Team17's ongoing desire to improve and to recognize the community as important contributors to their games. Studio Head Martyn Brown echoes these sentiments: "We're always very keen to hear what our communities are saying about our titles and greatly consider feedback. For Alien Breed: Impact, it was great that we went back to the design and improved the game in many areas, meaning a much tighter gameplay experience for all." – Team 17

Below you can check some gameplay from the Xbox 360 version.