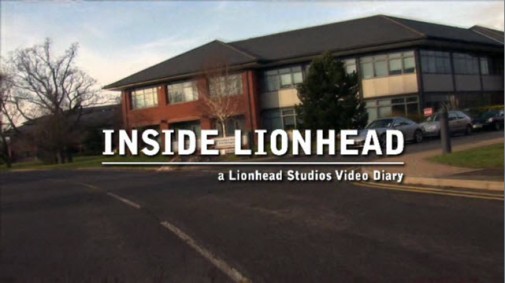 Peter Molyneux and John Cleese Discuss "Fable III" in New Video Documentary
LONDON – 13 May 2010 – Before you embark on the action-packed adventure as a revolutionary to ruler in the upcoming Xbox 360 exclusive, "Fable III," your friends at Lionhead Studios invite you in for a sneak peek at the new adventures that await in Albion. In the latest installment to the "Inside Lionhead" video documentary series, Peter Molyneux takes you behind the scenes to reveal the bold, action-oriented new world of "Fable III" and welcome the familiar voice of actor John Cleese into the story.
This new beginning in the "Fable" saga means an entirely revamped control scheme. The introduction of simple yet dynamic 3D maps and interface mean you're always in the action, allowing you to elevate your game and stay immersed in the experience. Walk through your maps and interact seamlessly with your inventory in an easy and intuitive manner – even the simplest tasks take on extraordinary lives of their own.
Full of humour and heart, the team at Lionhead Studios is revered for their masterful blending of wit, drama and action. What better way to take things to the next level than to enlist one of the most recognisable personalities in comedy – John Cleese. The critically-acclaimed actor, of "Monty Python" fame, injects a new dimension of comic genius into the "Fable III" gameplay as the faithful butler, Jasper. Whether he's assisting you in matters of the court, the latest trends in fashion or making critical decisions that impact the world around you, you can always count on Jasper to provide a sympathetic ear, comforting advice or biting remarks.
For more details on "Fable III," stay tuned for the next episode of the "Inside Lionhead" video documentary series.