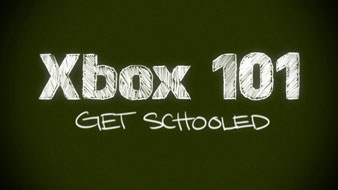 In a speech on Sunday made to over 1000 college graduates, President Obama had this to say:
"You're coming of age in a 24/7 media environment that bombards us with all kinds of content and exposes us to all kinds of arguments, some of which don't always rank that high on the truth meter.  And with iPods and iPads, and Xboxes and PlayStations — none of which I know how to work — information becomes a distraction, a diversion, a form of entertainment, rather than a tool of empowerment, rather than the means of emancipation. So all of this is not only putting pressure on you; it's putting new pressure on our country and on our democracy."
Well Mr. President, you're in luck. I happen to be in a charitable mood, and have decided to take it upon myself to teach you the ins and the outs of using an Xbox360.
STEP 1) BUY AN XBOX
It's really not all that hard a thing to do. As a beginning gamer, I don't think you really need an Elite, but you are the President of the Goddamn United States, so you can probably afford one. In fact, just pull some strings and get Natal while you're at it. That way you can drop-kick that lame excuse for a gaming system called the Wii out the Oval Office window and let Sasha and Malia wave and flail with a real system. Just saying.
STEP 2) PLUG IT IN AND HIT THE BUTTON
Fairly self-explanatory. If you can't figure it out (at which point, I'm a little worried for the sake of the nation), just get Bill Gates to help you out.
STEP 3) WAIT FOR IT TO BREAK
Let's face it: you've purchased an Xbox360. It is going to break. My advice is to leave it plugged in overnight, which will likely cause it to red-ring. Now you call Xbox Support, wait for your Xbox Coffin to arrive, and ship it out.
2 weeks later…
Congratulations! You now have a functioning Xbox360! Hopefully!
STEP 3) PLAY A SIMPLE GAME
As you are just starting out using the 360, the controls are probably rather unfamiliar to you. Also, you have a country to run. If you suddenly get addicted to Halo 3 or Modern Warfare 2 and start skipping State of the Union Addresses, I'm gonna be pissed. Bad Obama, BAD!
To get you started, why don't we just start with something simple: Perhaps Viva Pinata? We can build up from there…
STEP 4) FOR ADVANCED PLAYERS ONLY
So you think you've got some gaming chops now, El Capitan? You got that unicorn-thing that take forever to get in Viva Pinata? Well good for you. If you think you can handle it, maybe you should bump up to something a bit more intense. A Presidential game of Gears of War, perhaps? Maybe Mass Effect 2? You could make your first name "Andcheif." Get it? Commander Andcheif Shepard? Well, I thought it was funny…