Well let me tell you LADIES & GENTLEMEN !! The Microsoft Xbox 360 Community night  for Modern Warfare 2 was a great success, everyone of the Capsule Computers Crew had a FULL friends list and the requests kept on coming and coming all night long.  The Community had a great time and the Capsule Computers Crew had a blast hosting it.
We tried some weird and whacky gameplay styles like knife only in domination, pistal only in free for all, and everyone's personal favourite for the night 3RD Person RIOT Shield Melee Mayhem !! Check out the pic below.
MasterAbbott also recorded some of the action on the night as well.  Check it out below : Playing Highrise in Domination.
We also stopped to take a group photo as well.  This I have to say was a complete nightmare to setup as we he an individual that couldnt stop killing everyone, but once we finally got rid of him we managed to take this pretty spectacular shot on the top of the Chopper.  Check it out and also all the peeps that were involved in the shot as well.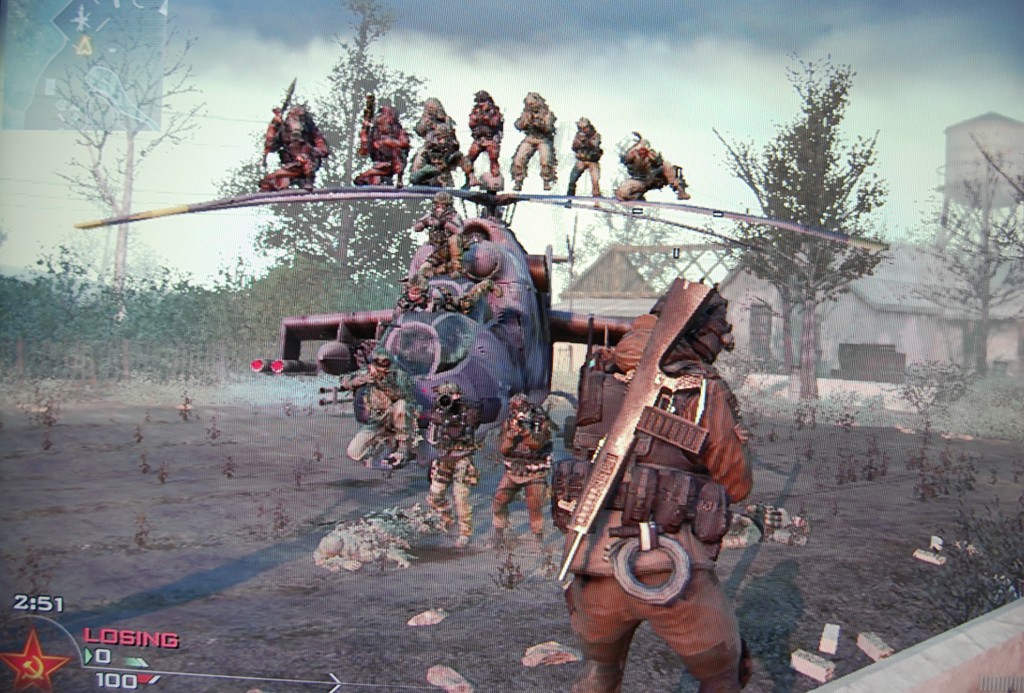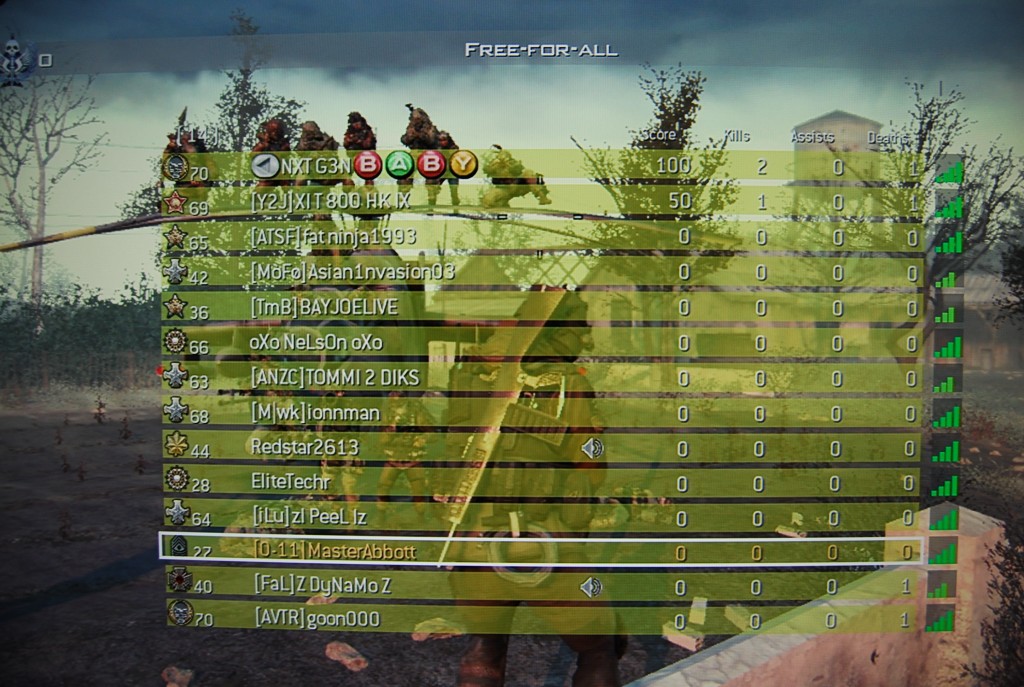 NOW to the business end of the night !! 4 LUCKY WINNERS were chosen to win a XBOX 360 RETAIL GAME.  Each member of the Capsule Computers Crew chose 1 lucky person.  Here they are :
theiTWITCH – picked by deathdude222 as he played fair and also was great to have around
Madcomb  – picked by Kingroc69 as he played fair and didn't steal his care packages
o TWC FRiiCTION – picked by MasterAbbott played fair and did't laugh at Abbott dying
XI  T 800 HK IX    – picked by xI Rock Ix as he was his teachers pet night long 😉
(if your one of the lucky winners above – email MasterAbbott at info@capsulecomputers.com.au and he'll send you details on what you need to do to claim your new XBOX 360 Retail Game !!
IT DOESNT END HERE !!  WE HAVE ONE LAST CHANCE DRAW TO GO !!
Leave a comment below on what you thought was the best part of playing Modern Warfare 2 with the Capsule Computers Crew and Xbox 360 Community !!  Make sure you also include your XBOX LIVE GAMERTAG as well.
Best Comment will win a XBOX 360 RETAIL Game hand picked by MasterAbbott himself  (This little Competition will end on the 30th of APRIL )
* Note you must be a resident of Australia and must of played last night to be eligable to win *
–
Capsule Computers would like to congratulate all the Community Winners and also thank everyone that participated in the Community Playdate.  We hope to have another one setup in a Months time.  So make sure you check back regularly for more details.
SUPER THANKS GO To the Capsule Computers Crew that all worked very hard as well :