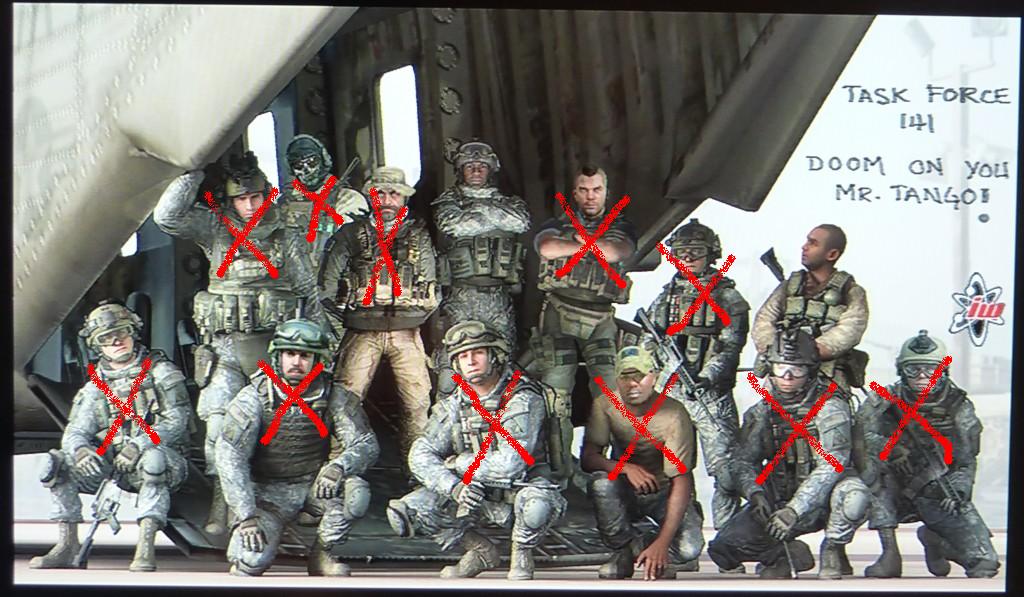 Well Well Well…
Looks like it's the begining of the end for the Infinity Ward team.  Another 4 more members have handed in their resignation. 
So far a total of 11 YES 11 members have left Infinity Ward starting with Vince Zampella and Jason West who have since created their own company Respawn Entertainment.  Now I wonder if everyone that's left Inifinty Ward have their desks/computer equiptment already setup at Respawn Entertainment 😉  Seeing that everyone is leaving one after the other, it just seems that this is the only logical explanation to the mass resignations ?
Now lets have a look at who's left so far :
Vince Zampella
Jason West
Steve Fukada

( Lead Designer)
Zied Reike

(Lead Designer)
Rayme Vinson

(Programmer)
Chris Cherubini

(Lead Artist)
Bruce Ferriz

(Animator)
Mackey McCandish

(Lead Designer)
Jon Shiring

(Programmer)
Todd Alderman

(Lead Designer)
Francesco Gigliotte

(Lead Software Engineer)
Looking at these people and their roles over at Infinity Ward.  If they all jumped ship to Respawn Entertainment this team right here could start work almost instantly on a new blockbuster title that could could make Modern Warfare 2 look like a distant memory.
I have to say in my honest opinion Modern Warfare / Call Of Duty will never be the same ever again.  I believe the next big FPS title will be EA's Medal Of Honor, if executed correctly it will take its place back at the top of the mountain and reclaim its place as KING.  Only time will tell.
THEN we have Respawn Entertainment if and when it gets off the ground whatever they can come up with will be loved by many loyal MW / COD fans and the battle for supremacy will start all over again. 
Seems like the circle of life in the video game industry is starting all over again !! HOW EXCITING !! 🙂
–
Your thoughts and feelings and ideas and anything else you want to share .. leave a comment below.