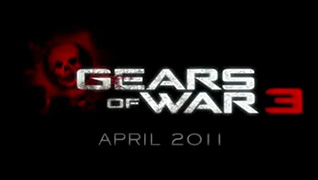 Ladies and Gentlemen, Cliff Bleszinski from Epic Games was on the Late Night with Jimmy Fallon show to share with the rest of the world an exclusive first look at the HIGHLY anticipated Gears Of War 3. 
The first official trailer called "Ashes to Ashes" was is shown (see below).
The trailer looks brilliant.  We now have a full year of waiting before Gears Of War 3 will be unleashed upon the world.  Right at the end of the interview Cliff mentioned that Gears of War 3 will be out on the 8th of April 2011.
MAN I'M PUMPED !! Watch the clip from the show and the trailer.  Click, watch and GET EXCITED !!
Man this is brilliant…. Who else agrees with me ??  Brothers TILL THE END !!