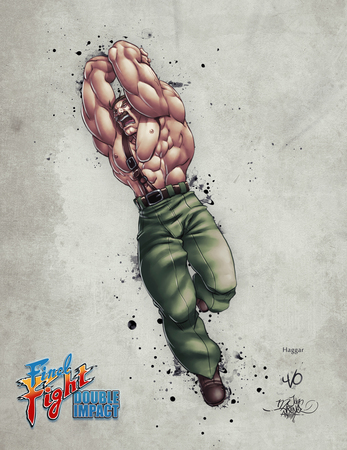 Capcom's Final Fight: Double Impact is this weeks XBLA and PSN new release title.  Final Fight Double Impact will be available in only a few short hours.  The Xbox Live Arcade version will be priced at : 800 Microsoft Points. Playstation will be $9.99. 
As far as classic side scrolling beat-em-up's are concerned, you really can't go past this legendary game. But don't forget you also get another game as well and thats the fantasy hack'n'slash / platform arcade game, Magic Sword.  Two games for 800mp /$9.99 is a BARGAIN compared to some of the other stuff that's out there at the moment.
Capcom have also teamed up with Machima and released a 6 part trailer campaign to get you all in the mood.  This is part 2 of 6.  Check it out below !!

–
Who's picking this up ?  I know I will be !! 🙂