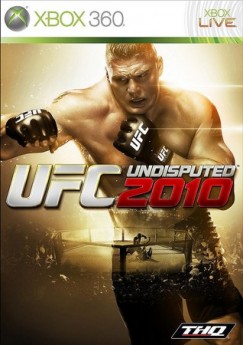 Looks like THQ is providing an early demo release for UFC Undisputed 2010, and that demo will be available this Thursday on April 29th.  However it is not so simple to receive the demo, there is some work involved as any true fighter knows. Though this work is much less than your standard training regimen in any MMA Gym. All it takes is a few keystrokes and you will be on your way to beating down other fighters ahead of schedule.
UFC Undisputed 2010 has announced on their community blog that the way to obtain an early access demo code is to simply be a member of their community site. Details listed below:
The Demo will be available for you to download in the Community AT NO COST TO YOU beginning this Thursday, April 29th but will be limited to ONE CODE PER PERSON for either Xbox Live or PSN.

PLEASE NOTE THAT IN ORDER TO GET YOUR FREE CODE TO DOWNLOAD THE DEMO, YOU MUST HAVE THE FOLLOWING INFORMATION ENTERED INTO YOUR PROFILE:

* State
* Country

In order to edit your Profile information, click on your Username on the top right corner of the Community, then click the "Edit Account" tab and add this information before Thursday so you don't miss out.
From all appearances they have unlimited amounts of codes, but I still wouldn't take my time in registering. I've already signed up to receive the demo code, you should too! You can skip right to this link here to be taken straight to the registration page if you so wish. The demo will include everything which was stated before in our previous posting here.