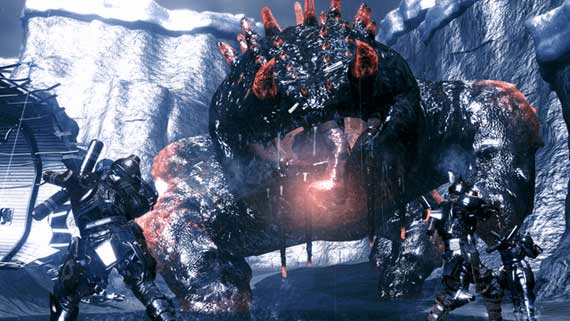 As your all aware from our

previous article on Lost Planet 2

.   The Demo is currently out and everyone is already having a great time blasting the crap out of one another.  Details below :

"While the demo will be widely available from April 21st, Capcom's most avid fans in Europe will be able to experience the demo from March 31st via a number of early access codes. Codes will shortly be available from www.lostplanet2game.com and will be allocated on a first come, first served basis. Further codes will be available through local initiatives in UK, France, Spain, Italy, Germany and Australia."

Well here at Capsule Computers we like sha some super exclusive access codes for Lost Planet 2 Multiplayer on PS3

All you have to do is leave a comment below on who you will be using as your main character when the game releases.  Will you be using Marcus Fenix, Dominic Santiago, Albert Wesker or the original Pirates and WHY 🙂

We'll be picking winners as quickly as possible as we want you all to get in there and experience first hand how great Lost Planet 2 really is !!

Get Cracking leave a comment below
(Winners will be chosen on Sunday) Email will be sent to the winners there will not be any post on who the winners will be.  If you win you will get an email from the crew here at Capsule Compters with your PS3 Access Code.