CRIKEY !!!  Look at this little BEAUTY !!!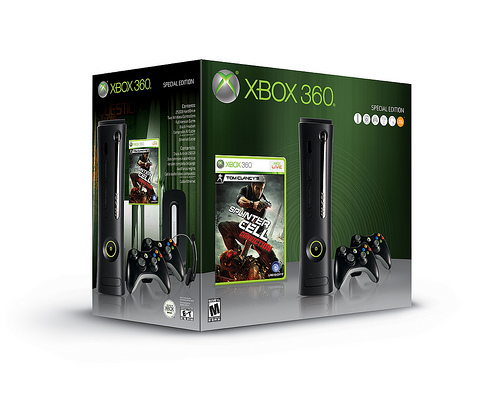 Microsoft have announced today a  Xbox 360 Splinter Cell Conviction Special Edition Bundle. The bundle will be available in North America, Europe, Australia and New Zealand for US $399 in early April. The limited edition bundle contains a standard edition copy of Splinter Cell Conviction, a 250 GB hard drive and 2 Wireless Controllers.
This a great deal.  If you don't already have an XBOX or you need a second one.  This looks very tempting.
What do you guys think ?