The wait is is finally over.  Capcom have announced that Street Fighter IV is now officially available for the Apple iPhone / iPod Touch via iTunes download.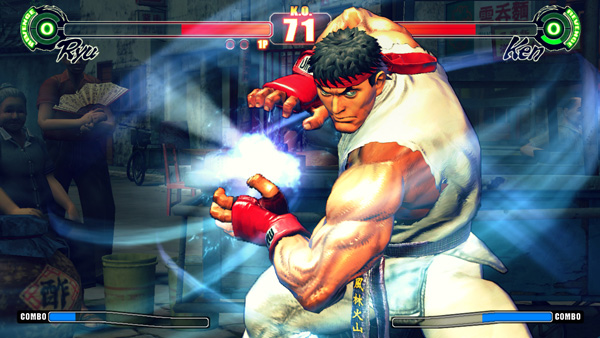 Now you can finally take Ryu & Ken along with you everywhere you go.  Do battle on the train, the bus, at your mates house,  anywhere you want.  Priced at only $9.99 grab it via the iTunes store :
Playing Is Believing!
Street Fighter 4 delivers the first true fighting game on iPhone. This uncompromising fighter features all the visceral thrills, fantastic graphics and brilliant gameplay that are hallmarks of the series. 
Long time Street Fighter fans can jump into the action and have an instant familiarity with the controls. For more casual players Street Fighter 4 features numerous settings and tutorials that put you on the path to world warrior.
Oh, and Street Fighter 4 supports MULTIPLAYER  head-to-head arcade play over Bluetooth!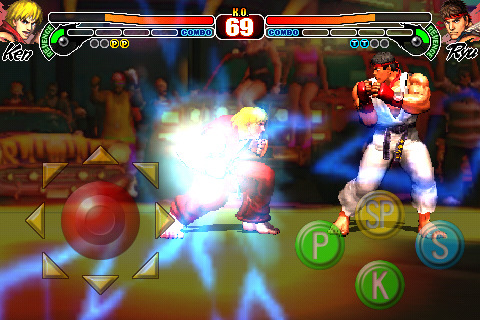 Features:
– Fight as eight Street Fighter characters in seven different environments.
– Full move sets including Unique Attacks, Special Moves, Focus Attacks, Super Combos and Ultra Combos. 
– For a true arcade experience, battle head-to-head on Bluetooth against friends and foes alike.
– Robust "Dojo" boot camp transforms neophytes into Street Fighter masters in five in-depth lessons. 
– Customize the controls for your style of play. Move the buttons anywhere you want on the screen and set the level of transparency. 
– Unleash super moves with a tap of the "SP" button, or toggle it off from the "Options" menu if you want to enter the button combo manually.
– Four levels of difficulty.
Let us know what you think of this fantastic fighting title !!