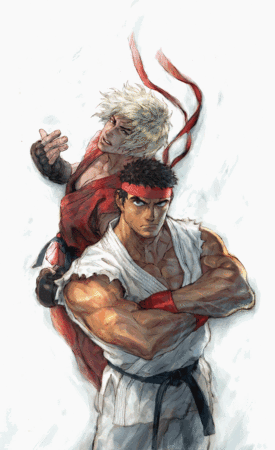 Who doesn't love Street Fighter.  It's a game that's been around since the beginning of time, it's touch nearly all of us in one way or another in some point in our lives (that is if your a true gamer) Well if you live in the US, San Francisco to be exact and you know where the Apple Store is there.  Then here is your chance to meet Capcom's executive producer Yoshinori Ono-san and mobile producer Takeshi Tezuka-san for a look at the all-new Street Fighter IV for the iPhone and iPod touch. 
MasterAbbott wishes he could get on a plane and fly up to San Franscisco but he wont be able to make it in time 🙁 So if anyone of Capsule Computers Community goes, let us know how it all went. 
Here are details below
Where:
Apple Store, San Francisco
 Wednesday, March 10, 5:00 p.m.
 One Stockton Street
 San Francisco, CA 94108
 www.apple.com/retail/sanfrancisco/
–