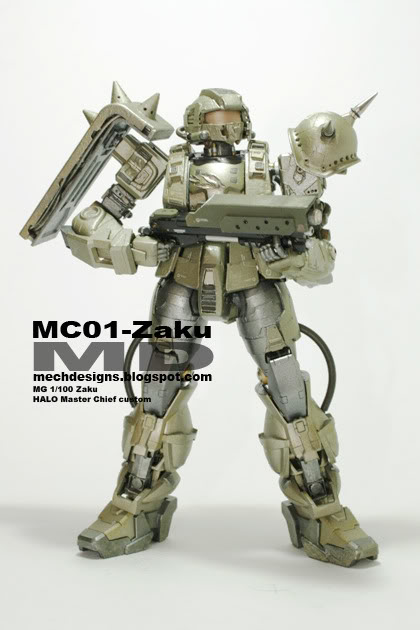 A figure enthusiast named mgdelo, or Mech Designer Gelo created a figurine version of what he believes a Master Chief would look like if it was combined with a Zaku from nearly every Gundam series since creation.
This was a mecha he created himself from scratch and honestly I am very impressed. He spent the better part of four months working on this figure and for good reason. He made it for a Zaku creation competition in the Phillipines and I'm rooting for him to win it with this design. More pictures are available at the link above. Ironic how similar they look with just a change of helmet and modeling of the armor.
Normal Zaku pictured below, and we all know what Master Chief looks like.