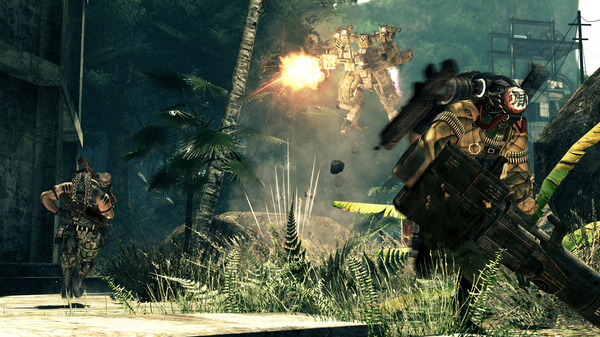 Capcom are holding a Lost Planet 2 multiplayer battles day at their offices in San Mateo, CA. They'll be playing some of the brand new multiplayer versus modes in Lost Planet 2, including all the new weapons, maps, vital suits, and unlockables that go with it.  HOW COOL IS THAT !!!
Want to join in the fun? (MasterAbbott does !!!!!) All you need to do is click on the link below Just send a private message to THIS GUY (be sure you're a registered member of Capcom Unity first) with your full name and age. The event will take place from 2:00pm until 5:00pm on Tuesday March 30th.
If you're chosen to attended, Capcom will be in touch with a confirmation email and address details.
This is a fantastic opportunity if you live in the San Francisco Bay Area, to try out Lost Planet 2's versus before anyone else does.  MasterAbbott is VERY VERY jelous !!
If anyone from Capsule Computers Community ends up going take pics and let us know what you thought of the event 🙂