I'm PUMPED HARD !! We got some great news for you all Capcom fans, Final Fight Double Impact will be making its ways to Xbox 360 and Playstation 3 via Marketplace on April 14th at 800MS Points and PSN on April 15th and $9.99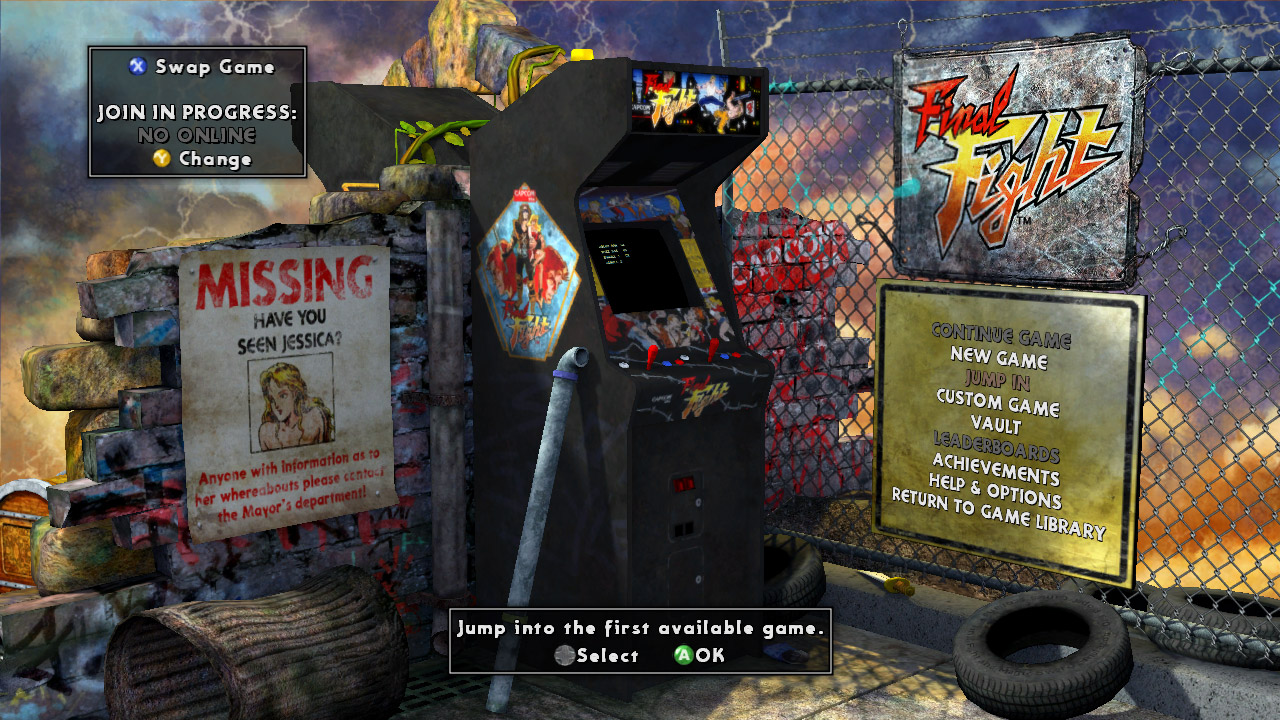 Now check out some of these NEWLY RELEAED cool screenshots from both Final Fight and Magic Sword.  Graphically they both look spectacular and of course the gameplay will be even better than the originals. 
[Gallery=44] 
Check out the interview with Capcom's Associate Producer for Final Fight Double Impact — MR Robby Zinchak we did  a while back.
Check out the press release below that provides further information on Final Fight & Magic Sword …
–
About Final Fight: Double Impact
Final Fight: Double Impact is a dual release of two classic arcade side-scrolling beat-em-ups. First up is Final Fight, where players follow the heart-pounding adventures of Cody, Guy, and Haggar – three heroes fighting their way across crime-ridden Metro City in hopes of saving Haggar's daughter from the evil clutches of Mad Gear. There are 6 stages filled with perilous challenges where the only hope for justice is the unique fighting techniques mastered by each character. With the exciting news that Cody and Guy will both be playable characters in Super Street Fighter® IV, Capcom fans now have the chance to take get to know these characters again in their first gaming appearance before playing them in the new Street Fighter® game.
In Magic Sword, users will take on the role of the "The Brave One," a fierce warrior who bears the daunting responsibility of cleansing evil forces from an ancient tower. As a consequence of his actions, he will inevitably meet the source of this scourge upon humanity – the dark lord Drokmar. But fear not as the hero is accompanied by eight allies who will lend their assistance through out the game. All of them bring specific skills and talents to contribute to the fight. It's amazing side-scrolling action illustrated in classic fantasy stylings, making a perfect pairing with Final Fight.