Last Night Microsoft hosted the Final Fantasy XIII Launch Event for Xbox 360 at Sydney's IMAX Theatre, Darling Harbour.
Ubisoft was there to present Final Fantasy XIII on behalf of Square Enix. The entire IMAX theater was jam packed with fans as they all got to see Final Fantasy XIII game play and its stunning CGI cut scenes inaction. After the presentation everyone got to even play a few demo levels.  At the end of the night Ubisoft gave away some goodies.  A standard Edition Copy of Final Fantasy XIII, The Collectors Edition, and a limited edition XBOX console full of Final Fantasy goodness, which included the STD edition of the game and some extra unlockable items.
One of Capsule Computers Community members that came along last night was lucky enough to pick up 2 PRIZES !! YES TWO !!!  MARK won the Standard Edition of Final Fantasy XIII and also a limited edition Final Fantasy XIII Calendar.  HOW LUCKY is that !!
Well it does pay off being an active member of the Capsule Computers Community 🙂
 
Capsule Computers staff MasterAbbott, Duraroc & Kingroc69 managed to catch up with community members Mark and also Cortese33 on the night.  Picture below.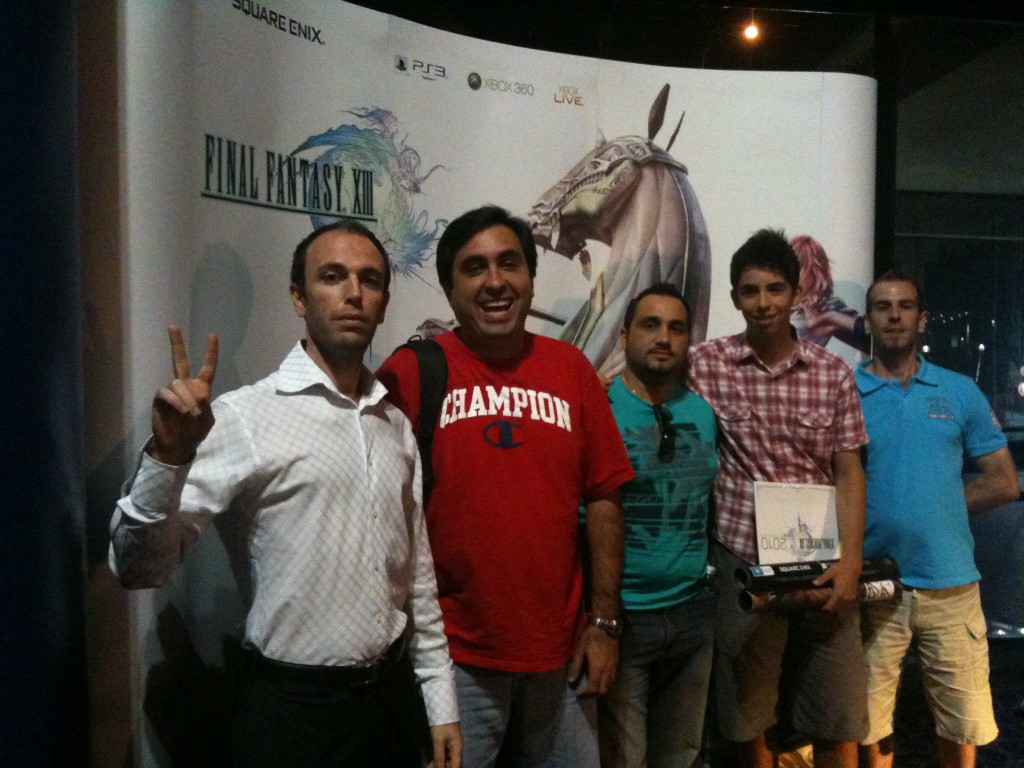 (from left to right : MasterAbbott, Duraroc, Kingroc69, Mark & Cortese33)
There were more Capsule Computers community members present but we couldn't find them.  We hope you had a great night.  Let us know what you thought of the night 🙂
Final Fantasy comes out in 5 days time, on the 9th of March.  Who's already pre-ordered their copy ?
If you haven't already done and you live in Australia pick up your copy from FISHPOND.  Doing so will give you FREE Postage and you can enter the Fishpond & Capsule computers Mega Competition.
Click on the links below to make your pre-order 🙂
Final Fantasy XIII – PS3 – STD : $99.99
 Final Fantasy XIII PS3 – Collectors Edition : $119.99
 
Final Fantasy XIII XBOX 360 – STD : $99.99
Final Fantasy XIII XBOX 360 – Collectors Edition : $119.99
XBOX 360 Bundle XBOX with Final Fantasy XIII  : $614.99
–
–