Tristed Pixel Games studio the created of  The Maw and Splosion man have today announced some more information on their highly anticipated totle COMIC JUMPER !!!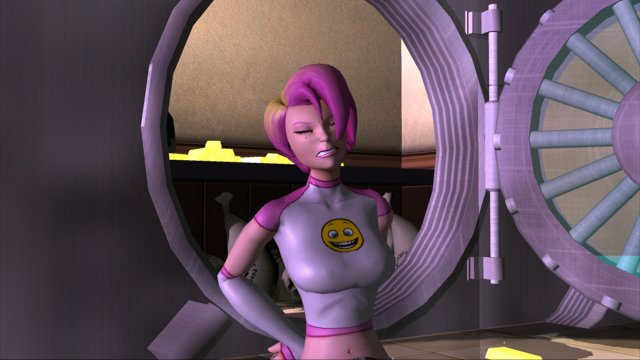 If you're making your way down to PAX EAST this year you'll be able to check out the first 10 mins of the game.  CEO Michael Wilford will also be there to give everyone a run down of Captain SMILEY and his arch-nemesis BRAD !!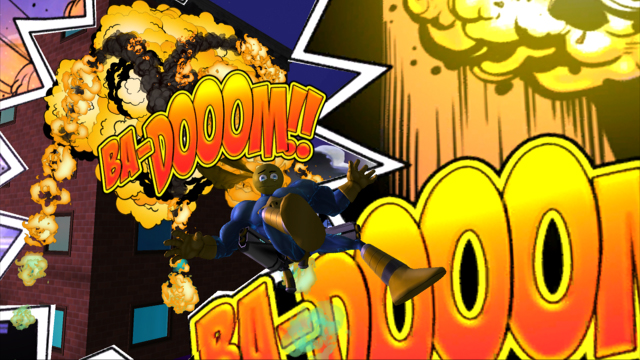 Read on below and check out the press release document and brand new screenshots from the game.
–
PRESS RELEASE
AUSTIN, TX – March 16, 2010 – During the Screenburn portion of Austin's 2010 SXSW event, Twisted Pixel surprised show-goers with a first glimpse at what the gameplay will look like in their highly anticipated title Comic Jumper.  CEO Michael Wilford played through the first 10 minutes of the game to fans that gathered at the company's booth.  But fret not, if you missed the award-winning studio's surprise unveiling, you can see it next week in Boston at the inaugural PAX East conference (booth # 601).
The demo consists of the game's protagonists Captain Smiley and Star moving through the first comic book, The Adventures of Captain Smiley, where they must thwart a bank robbery by the crazed Dr. Winklemeyer and Smiley's arch-nemesis Brad.  The first comic features tons of written dialog and voice acting, graphics that conjure the epic splash-page comics from the 90's, gameplay modes ranging from melee to shooting to riding a Brad-bot down the side of a building, intense panel-jumping transitions, and an unforgettable Brad theme song that you hear while doing battle with Brad before the demo comes to a close.
In addition to the live demo, Twisted Pixel has revealed a great deal of information about the first comic, The Adventures of Captain Smiley, that players will jump into, including characters, background information, and how the developers came to create the content from a design, art and production perspective.
No details yet on release date or pricing, but the studio encourages fans to check http://www.twistedpixelgames.com/ and follow @mrwilford on Twitter for regular updates on the game's progress.
–
Screenshots
[Gallery=42]