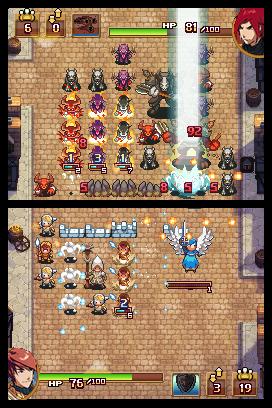 Never bought Might and Magic: Clash of Heroes for DS? Or do you simply not own a DS? Well Clash of Heroes is coming the the Playstation Network, as well as the Xbox Live Arcade in the near future.
The current release date is unknown, but the game will release with completely redrawn HD graphics, as well as a few new artifacts and a few original artifacts tweaked for balanced multiplayer.
For more information visit the game's website here.
What are your opinions and thoughts?