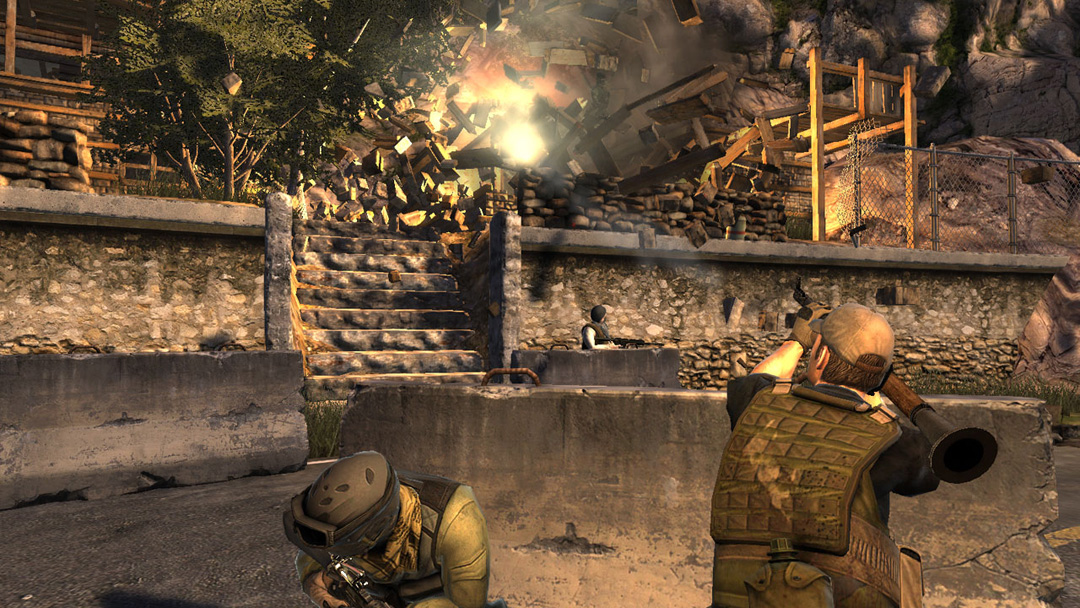 Atomic Games' president Peter Tamte has revealed that he hopes to get Breach on XBLA this summer and that the developer is targeting to release it for $15.
Breach Details:
Atomic Games' Breach is a first-person, multiplayer shooter that is expected to be released this summer. The game mixes a cover system with destructible environments, and allows players to see their handiwork on walls, floors, ceilings and even single bricks.
Breach features four classes (five after mastering two classes), an experience points system to purchase gadgets, four maps, four game types, 23 weapons and more.
for more information visit http://breachgame.com/
~
This could be competition for BF:1943… but you could never replace that right?