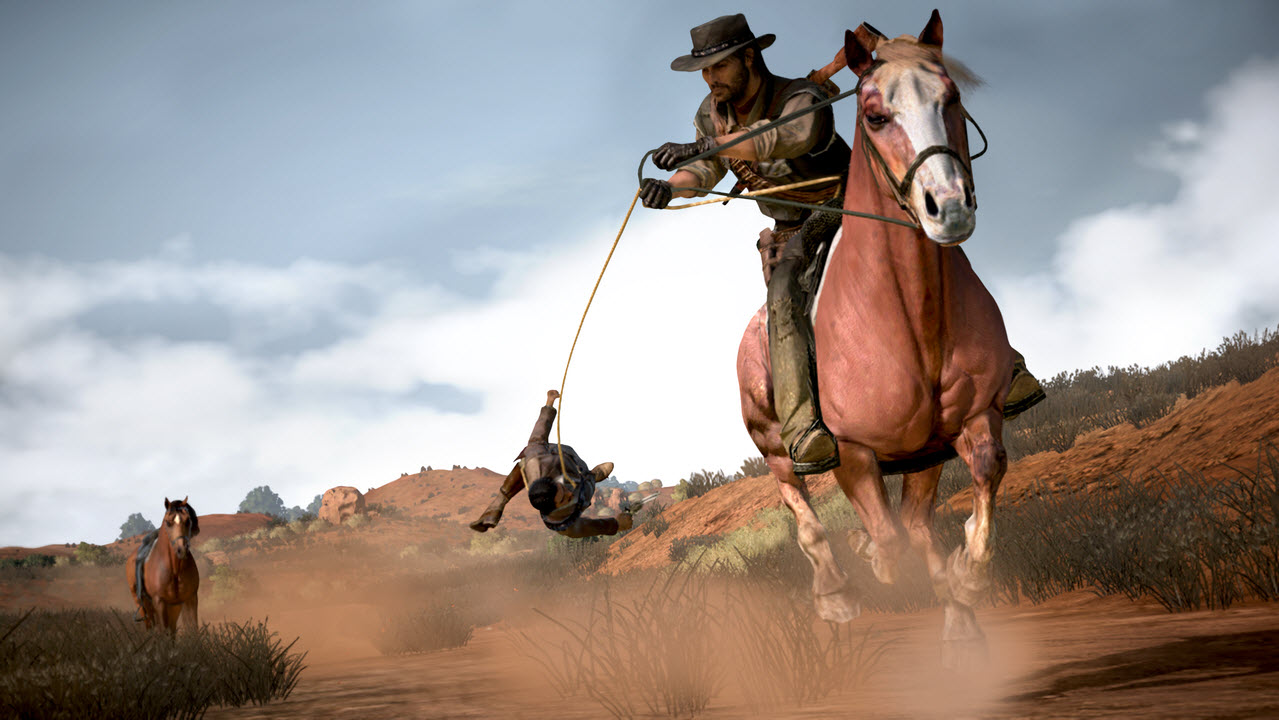 GameStop and RockStar have teamed up to give you a vote on one of three alternate costumes for Red Dead Redemption. Each one comes with it's own set of abilities.
The outfits include:
· The Savvy Merchant – buy guns and ammunition from any gunsmith for half the cost.
· The Deadly Assassin – regenerate your "Dead Eye" targeting feature twice as fast.
· The Expert Hunter – receive double skins and hides when you kill an animal.
Check out the new outfits in the below video:
You are allowed to vote once a day, everyday. Make sure you vote as many times you want because each vote counts as an entry in a sweepstakes to win a trip to tour the old west on the historic Grand Canyon Railway or daily prizes of $100 GameStop gift cards.
For more information, to see the costumes, or to vote, visit the official site.
Let us know what you think the best costume is.
–