Well not really play play,  but pressing play on your remote after you've purchased a of copy of Halo Legends on Blu-ray will be as close as you can get.  BUT hey that still good enough 🙂
Halo Legends is out on Blu-Ray here is a little rundown on what its about.  If your a HALO Fan and love the series, then this is a MUST BUY !!  I've already ordered mine.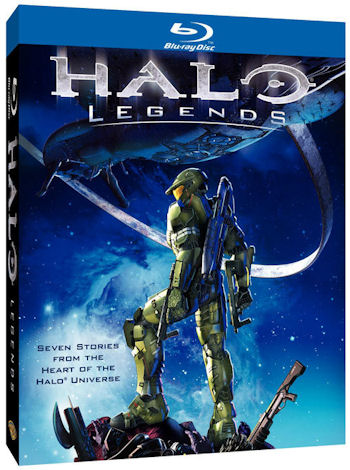 This anthology of eight 10-15 minute episodes explores the origin and historical events of the HALO universe and various characters inhabiting the world. Like Animatrix and Batman Gotham Knight, each of the 8 episodes will be created by a separate prominent Japanese anime producer.
Pick this up from your favourite store or shop online at :  All of these places have super great prices.  check them out.
–
Who's getting this ?  What do you think of it ?  Let us know.