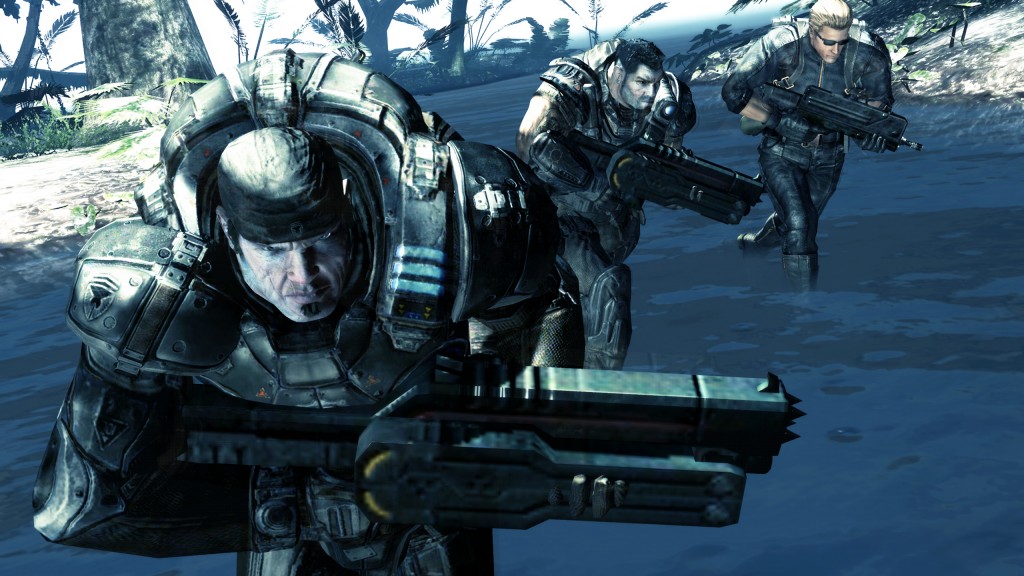 DO NOT ADJUST your monitors, this isn't a dream: Resident Evil, Lost Planet, and Gears of War have joined forced to destroy the EVIL that is on E.D.N III.
This is certainly a first in video game history that three iconic characters have come together and the real winners here are the gamers as they will be able to select them as playable skins in either the campaign or versus modes.
Check out the 3 screenshots above and below.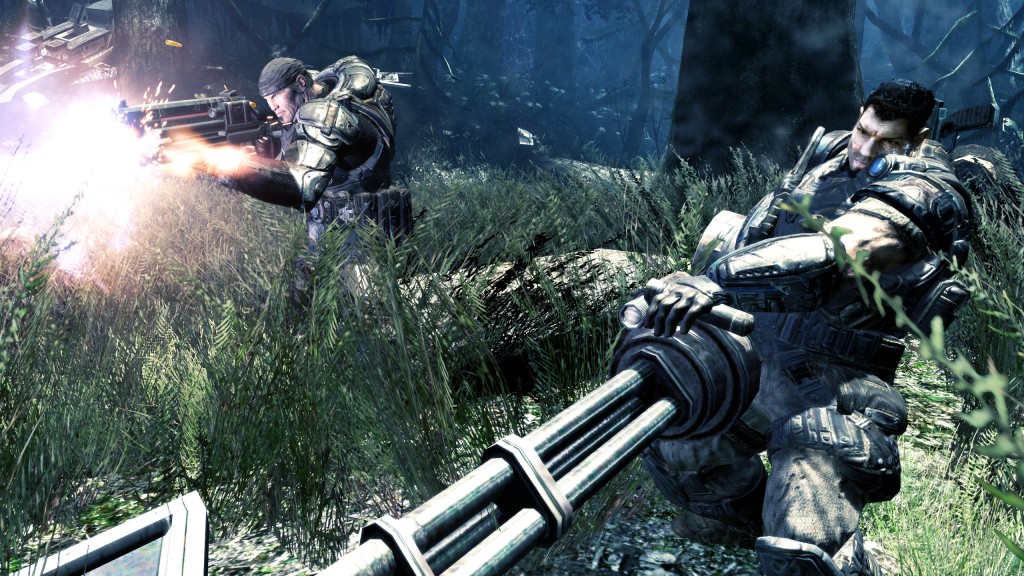 What do you think of this ?  Who will you choose to play with ?  Marcus, Dom, Wesker or the Original LP2 Characters that have now been thrown to the sideline to peel the oranges at half time.