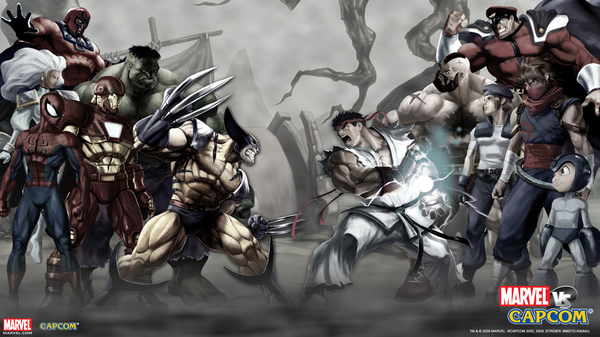 More updates and news from the world of Capcom !! Geeze they've been busy little bees today with providing us with all this information 😉
Capcom have not forgotten about you PlayStation owners. Last week, the Xbox 360 owners had the spotlight when it saw a price cut on Marvel Vs Capcom 2 on Xbox Live.
This week, starting tomorrow, Marvel Vs. Capcom 2 will be going on sale on the PlayStation Network for $7.49!  50% off!
There will also be some other great Capcom games going on sale at 50% off in the weeks ahead, they are :
Super Puzzle Fighter HD : 4th of March
Age Of Booty : 11th of March
1942 : 18th of March
–
This is great news for all of you that haven't already purchased these amazing Capcom games.  Which ones will you get ? let us know.  Convey your thoughts and feelings below 🙂