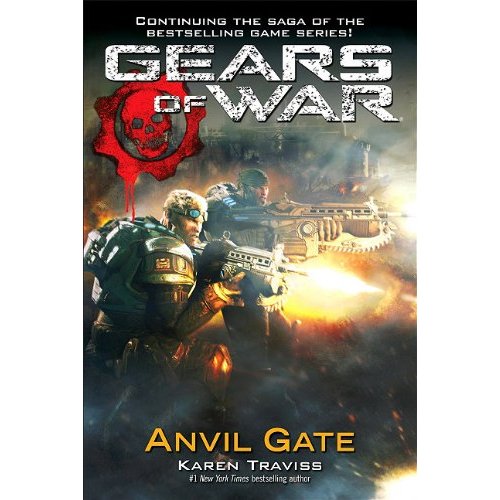 The next saga in the Gears Of War universe will be unleashed upon us in Augustus Cole.. errmm I mean August 31st 2010.  Anvil Gate is the written by New York times best selling author Karen Traviss .
Details are not very solid at the moment but here is some information about Anvil Gate :
Not much is known about the Siege of Anvil Gate, other than that it was Victor Hoffman's finest hour. Pesang troops were mentioned as having taken part in the battle and distinguishing themselves by their skill. Most likely, Hoffman led Gears to victory against heavy odds, since he compared the battle to the opening of the Siege of Jacinto 15 years after Emergence Day.A monument was placed in the Tomb of the Unknowns, dedicated to the men and women that fought at Anvil Gate.
Now if your a big fan of Gears, like how I am I would recommend pre-ordering this now.  So it's shipped out straight away once it's in stock on the August 31st.
Two great spots to Pre-order from : 
Both Amazon and Fishpond have the entire collection of Gears Of War novels and if your REALY LAZY and can't even be bothered reading you could also pick up the AUDIO BOOKS.  Check them out for yourself and see 🙂