The Undead Will Rise Again This Summer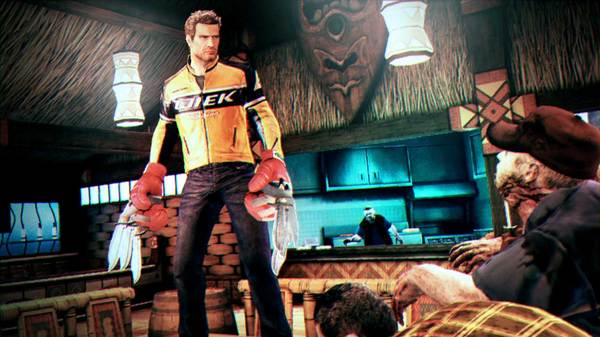 London, UK – February 11th, 2010 – Capcom, a leading worldwide developer and publisher of video games, today confirmed that Dead Rising 2, the highly anticipated sequel to the multi-million selling Dead Rising, will be released in Europe on September 3rd, in North America on August 31st and Japan on September 2nd for the Xbox 360 video game and entertainment system, PlayStation® 3 and PC platforms.
Furthermore Capcom is also pleased to announce that Xbox 360 gamers will be able to get an exclusive taste of Dead Rising 2's signature gameplay with the release of its downloadable prologue, Dead Rising 2: CASE ZERO. Available as downloadable content only on Xbox LIVE® shortly before release of the full game, Dead Rising 2: CASE ZERO, will introduce main protagonist and former motocross champion Chuck Greene and provide a link between the original game and the events that await players in the gambling paradise of Fortune City.
Dead Rising 2: CASE ZERO was formally announced at Microsoft's global media event, X10, which took place earlier today, in San Francisco. Attending media were able to experience the latest demo of Dead Rising 2. In addition to giving media the opportunity to explore the zombie infested casino, stores and other attractions on Fortune City's North Strip, this demo also introduced a brand new feature – the ability for players to create improvised weapons by combining two items.
READ MORE AFTER THE BREAK
The Dead Rising series is renowned for letting players pick up and use everyday items to fend off hordes of the undead, but Dead Rising 2 adds a new twist with combination weapons. Take two objects, add a roll of tape plus the inventiveness and skilled hands of Chuck Greene and hey presto, an innocent water gun and a can of gasoline become a deadly flamethrower, while a garden rake and car battery combine to create an electrified zombie prod.
Creating and using combination weapons will not just result in novel ways to tackle Dead Rising 2's shuffling cast of thousands as the more combo weapons a player uses, the more Prestige Points (PPs) they will rack up. Earn enough PPs and Chuck levels up, which in turn delivers its own benefits.
Dead Rising 2: CASE ZERO requires players to have an Xbox LIVE® membership to download. Further details including release date and pricing will be announced soon.
ABOUT CAPCOM
Capcom is a leading worldwide developer, publisher and distributor of interactive entertainment for game consoles, PCs, handheld and wireless devices. Founded in 1983, the company has created hundreds of games, including best-selling franchises Resident Evil, Street Fighter, Mega Man and Devil May Cry. Capcom maintains operations in the U.S., U.K., Germany, France, Tokyo Korea and Hong Kong, with corporate headquarters located in Osaka, Japan. More information about Capcom can be found on the company web site, www.capcom.com.
###
Capcom, Mega Man, Resident Evil, and Devil May Cry are either registered trademarks or trademarks of Capcom Co., Ltd., in the U.S. or other countries. Dark Void and Street Fighter are either registered trademarks or trademarks of Capcom U.S.A., Inc. "All other marks are the property of their respective owners.