Our Official Product Sponsors Kiloo are inviting you all to take part in the Commodore 64 iPhone Lemans World Championship !!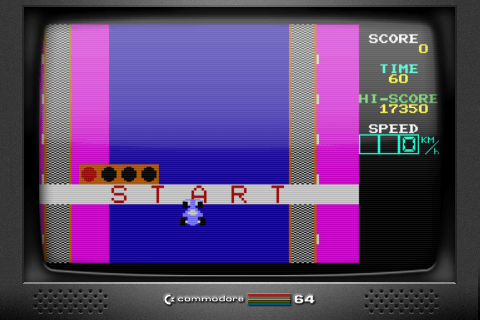 –
Check out the details below :
We are really thrilled to announce the launch of our Commodore 64 version 1.4 iPhone-application with OpenFeint fully integrated. You can now for the first time compete against your friends in classic games such as Jupiter Lander, Uridium, Paradroid and Lemans. This was never possible with the classic C64 machine, but now you're finally able to show the world that you've taken down the dreaded 999 Robot in Paradroid.
Furthermore, we are excited to tell that we are launching the very first Commodore 64 World Championship in Lemans, where you can win the grand prize of a real Commodore 64 computer from back then.
The winner will be announced 15th of February on www.c64iphone.com where you can also find more information shortly. To participate, download the Commodore 64 application and put the following notice on your Twitter or Facebook wall:
I've just joined the Lemans Commodore 64 World Championship to win a real C64 computer. Beat my score here: http://bit.ly/8gIOvV
–
If you haven't already done so.  Download the Commodore 64 Emulator for the iPhone now :  Click on the BUY NOW button below and enter the competition to win one of the most legendary home computers ever made… THE COMMODORE 64 !!
Best iPhone apps at AppStoreHQ
–