Here are four brand new screens the ROCKSTAR are absolutely in love with from their highly anticipated  Red Dead Redemption.  Stay tuned for more media and news in the next couple of weeks, including the next chapter in the Gameplay Video Series…
If you love these amazing screenshots grab youself the Full size HD versions available at www.rockstargames.com/reddeadredemption.
Thanks ROCKSTAR !!!!
–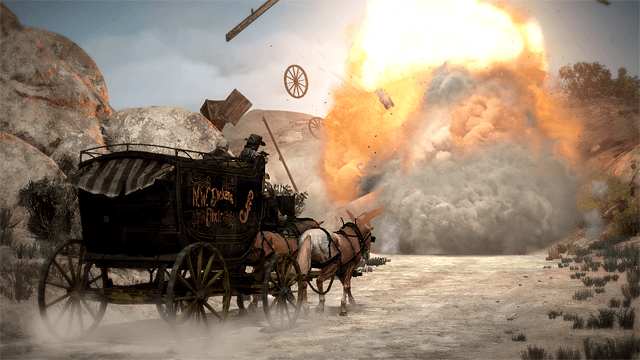 (Marston and the local snake oil salesman, Nigel West Dickens, set off some dynamite to clear the path for a swift getaway.)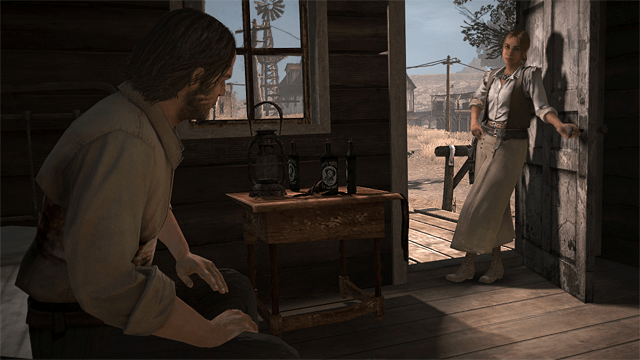 (A morning visit from the rancher's daughter, Bonnie MacFarlane.) – Looks absolutely amazing in HD (A tense showdown on a shipwrecked steamboat.)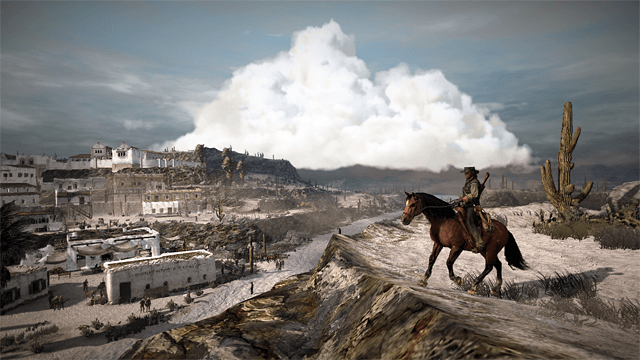 (Riding up on the sand swept town of Escalera..)
–