Capcom are running a Dark Void contest over at the Official Dark Void Website.  You only have 4 days left to enter, and ENTER YOU MUST !!
What do you have to do ?  Well it's very simple.  Strap on your JET PACK and fly on over to the Dark Void website.  Login and then click on the MISSIONS tab. Then click on Full Mission Details for SHOW OFF YOUR SWAG PHOTO CONTEST

In entering this contest you can go in the running to win an Xbox 360 Elite gaming and entertainment console! Capcom games or limited edition Dark Void merchandise.  Capcom have tons of prizes to go around for this Mission!
NOW remember you don't need SWAG to enter the competition once you click on the FULL MISSION DETAILS.  Capcom have provided another way to enter.  So don't Delay JET PACK your way over to Dark Void site today.  The fate of HUMANITY RESTS IN OUR HANDS !!
Here are some photo's MasterAbbott took today at his Local EBGAMES Store with all his SWAG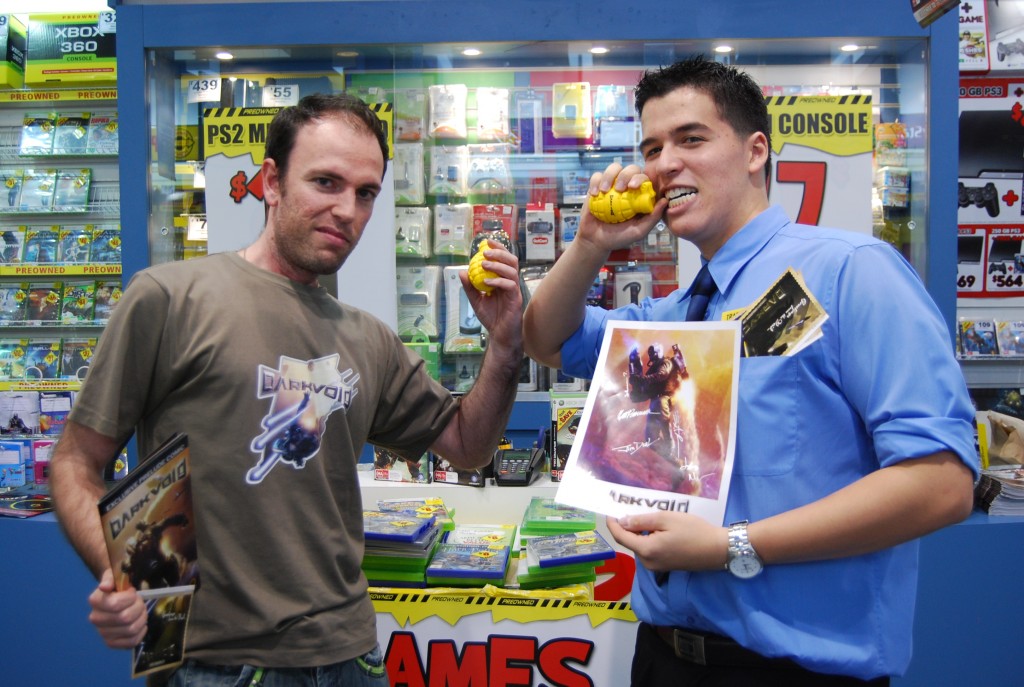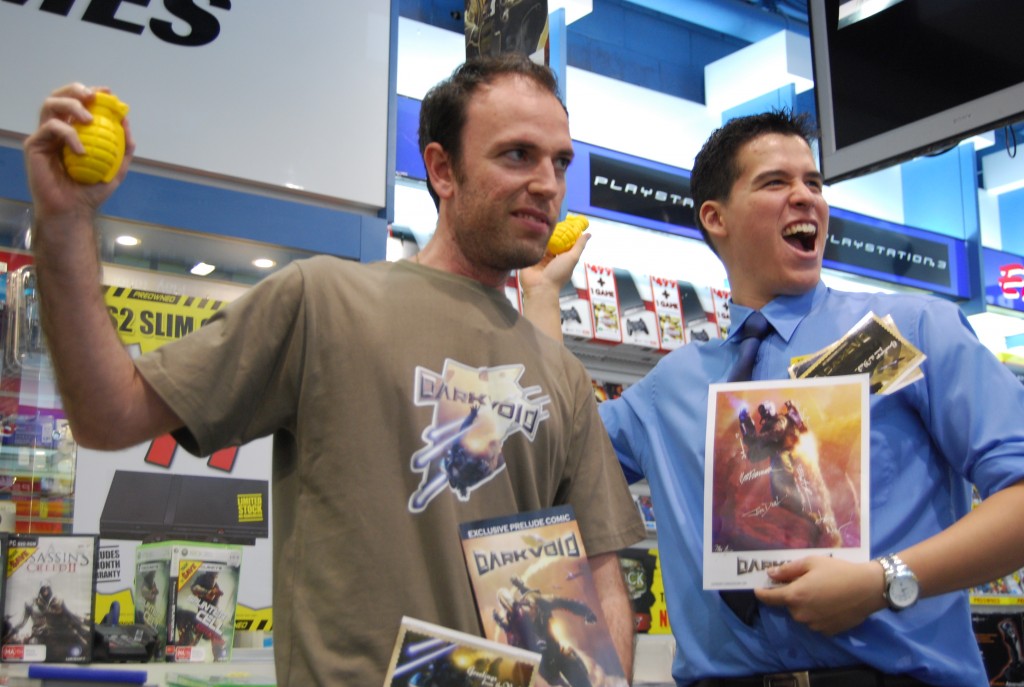 Now don't be SHY !! Get on over to the DARK VOID site.  Login grab all the details you need and get CRACKING !! You only have  4 days left the Contest ends on the 19th of January !!